Medical Assistance in Dying (MAiD) is a legal medical service in Canada. At an individual's request, a physician or nurse practitioner:
administers a substance that causes the individual's death; or
prescribes a substance for an individual to self-administer to cause their own death
It is common to have questions about this service. Here are answers to some of the ones we receive most often:
What are the steps in the MAiD process for patients?
There are three steps in the MAiD process for patients: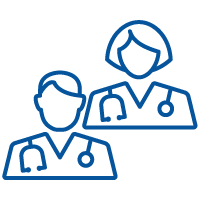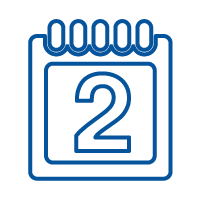 The patient puts their request for MAiD in writing
Two different and independent MAiD practitioners will assess whether the patient is eligible for MAiD
If eligible, the patient and MAiD provider will decide on the date and location for the procedure
The patient can pause or change their mind about MAiD at any point in the process.
Where can MAiD occur?
MAiD can happen anywhere, including:
in the hospital as an inpatient or outpatient
in long term care
in your own home
Who can request MAiD?
Anyone can request MAiD for themselves. However, a person can only receive MAiD if they meet all of the eligibility criteria. Two MAiD assessors will meet with you to determine if you meet the criteria.
Who coordinates and provides MAiD at Osler?
At Osler, the Assisted Dying Resource and Assessment Team (ADRAT) provides MAiD information, assessments and procedures. This team includes, physicians, nurse practitioners, ethicists, and spiritual health therapists.
How can I request MAiD?
To request MAiD, you can:
speak to your physician or nurse practitioner; or
contact Provincial MAiD Coordination Services at 1-866-286-4023 (TTY 844-953-3350) to connect with a MAiD assessor.
You must also make your request in writing.
How do I make a written request for MAiD?
In Ontario, you can use a form called Clinician Aid A. Your written request for MAiD must be witnessed. For help finding a witness you can contact Dying with Dignity Canada at witnessing@dyingwithdignity.ca or 1-800-495-6156 ext. 40.
Where can I get more MAiD information or support?
For more information about MAiD, speak directly with your physician or health care team. You can also contact Osler's ethics team at 905-494-2120 ext. 56630 or at ethics@williamoslerhs.ca.