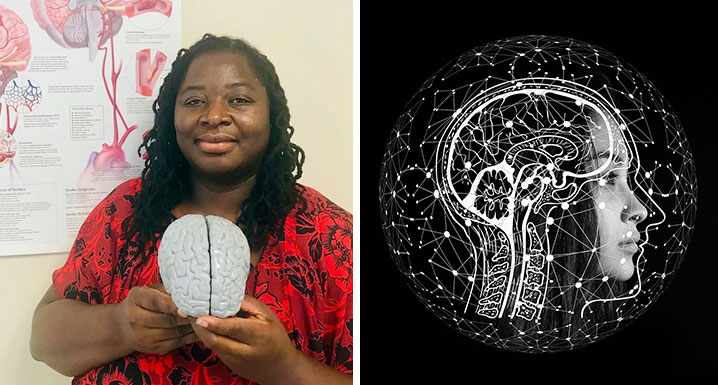 Posted on Friday, June 26, 2020 12:00 AM
Angella Dacres is a Nurse Practitioner in the Neurology Unit, Inpatient Stroke Program at Osler. In her role, she works alongside neurologists to assess stroke patients and come up with an individualized care plan. Angella ensures patients receive the right treatment and assists with follow-up in the Stroke Prevention Clinic.
This Stroke Month, we spoke with Angella to highlight some of the most important things to know about stroke: how to identify them, who is most at risk and what to do when you...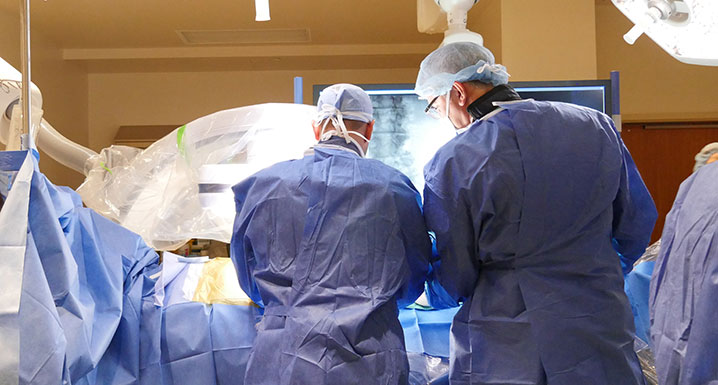 Posted on Friday, June 26, 2020 12:00 AM
William Osler Health System (Osler) has begun to safely resume some priority non-urgent services, following recent approval from Ontario Health Central Region. Phase 1 of Osler's Recovery Plan includes the gradual resumption of surgical procedures, endoscopies, cardiac diagnostics, cardiac procedures, and diagnostic imaging.
These services were paused after the Ministry of Health requested all Ontario hospitals scale down non-urgent surgeries, outpatient appointments, and procedures in March to enable...
Posted on Wednesday, June 24, 2020 12:00 AM
When the pandemic began, Osler physicians and staff jumped into action—without hesitation—to give every patient the critical care they need to survive. They are our health care heroes and now, they need you. The health care needs in the face of COVID-19 continue to be immense.
We need more ventilators, vital signs monitors, ultrasound machines—even stretchers and thermometers, to give patients the best chance at recovery. To help meet these critical needs, Osler Foundation is raising $2.5 million...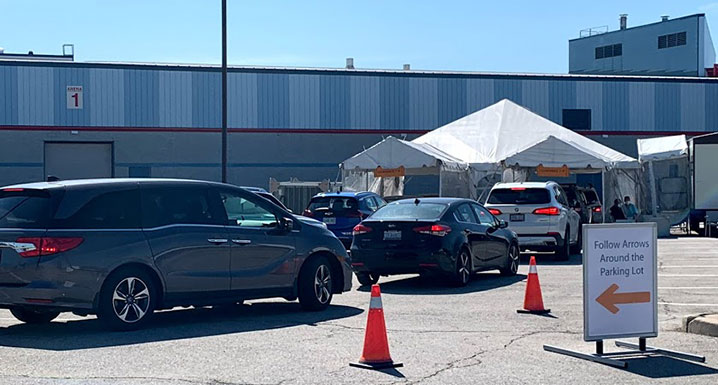 Posted on Monday, June 22, 2020 12:00 AM
Last week, Osler reached two milestones. First, performing more than 50,000 COVID-19 tests – the largest number of tests performed by any hospital in the province – and then, opening its newest COVID-19 Assessment Centre at South Fletcher's Sportsplex in Brampton. This new Assessment Centre is just one of the many actions Osler has undertaken to help reduce the spread of COVID-19 in our community through increased testing.
Building a safe and functional Assessment Centre is no small feat and requires...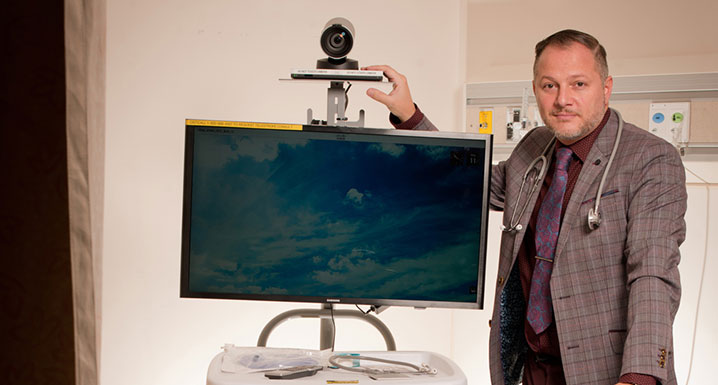 Posted on Friday, June 12, 2020 12:00 AM
The virtual technologies that so many of us are using on our Smart phones and computers to connect with family and friends during the pandemic are also being put to good use at William Osler Health System (Osler) to deliver safe, confidential patient care to people in their homes. As a long-time champion of virtual care, and with patient safety top of mind, Osler is connecting more patients and health care professionals via phone and videoconferencing, as it expands its virtual care offerings for...