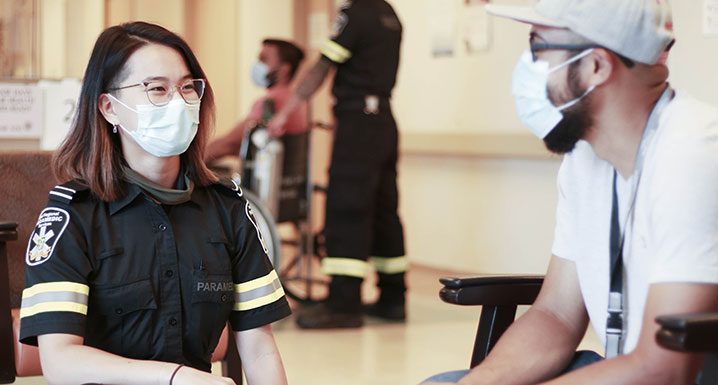 Fit2Sit is a joint program between Peel Regional Paramedic Services and William Osler Health System through which patients arriving at Brampton Civic Hospital by ambulance will sit in a waiting room chair upon their arrival, if they are well enough to do so.
By being Fit2Sit, you're helping to:
free up stretchers for others in need
allow paramedics to return to the community faster to continue providing emergency care
Brampton Civic staff will monitor each patient who is Fit2Sit while they wait to be seen by a physician or nurse. Patients are asked to inform the triage nurse immediately if their condition changes.