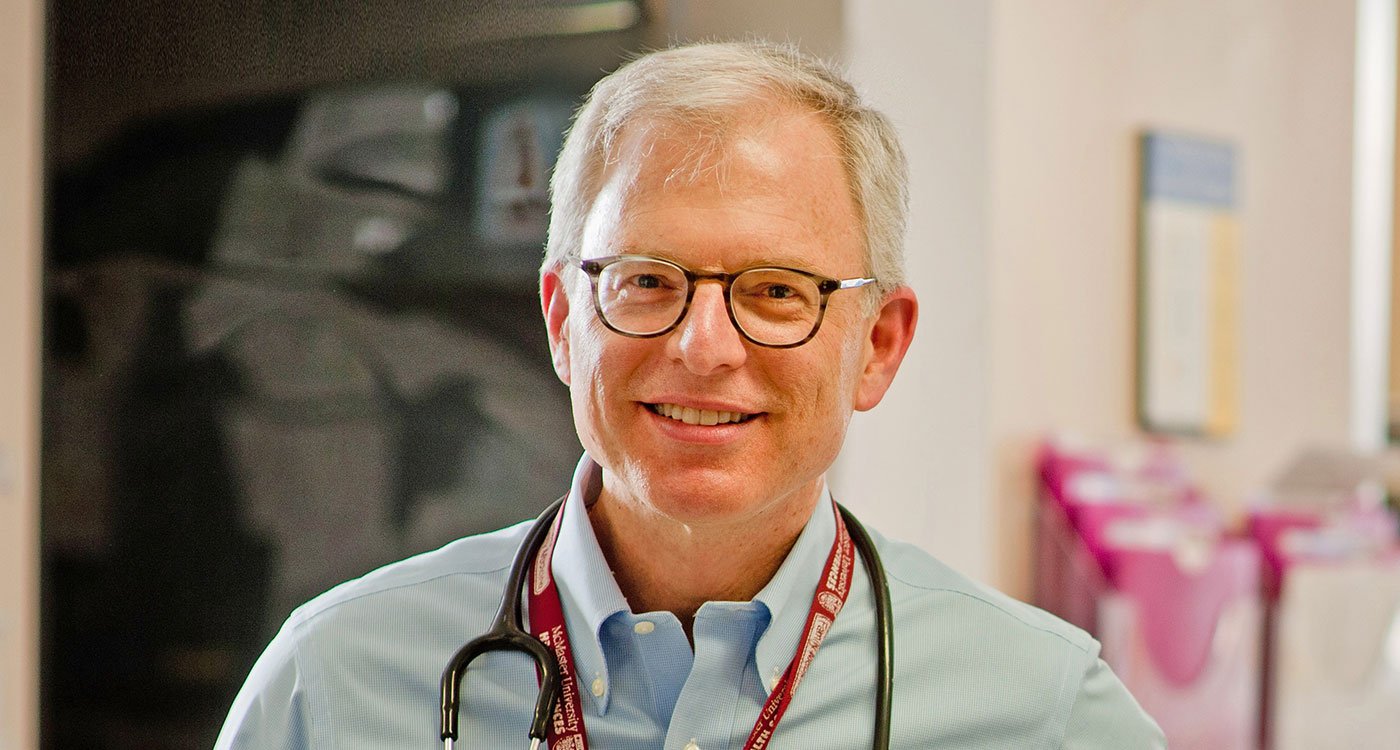 Dr. Brian Klar, MD, CCFP (COE), FCFP, is William Osler Health System's Interim Chief of Staff. A graduate of the University of Toronto, Dr. Klar has served the community for over 30 years. Along with working in Osler's Emergency Departments, Dr. Klar has also served as Osler's Corporate Chief of Family Medicine and as Osler's Site Director for the McMaster University Family Medicine Residency Program.
With the holiday season fast approaching, it is important to take steps to be safe and healthy. Here are five tips to a healthy holiday season:
Review your holiday health checklist
Know your doctor's holiday hours and schedule any needed medical appointments. Discuss your care plan with your health care team and know how to reach them if needed. If you haven't already, get your flu shot and ensure you are up to date with your COVID-19 vaccine or boosters. If necessary, refill your medications and medical supplies (e.g., blood testing strips, hearing aid batteries, etc.) so that you don't run out.
Avoid temptation and plan to eat healthy
While entertaining or visiting with friends and family, we can't always control what food is available to us. However, we can control what goes on our plate or in our glass. Resist the temptation to take that extra serving and try to avoid high fat, salty or sweet foods. Moderation and portion control are key to a healthy and balanced diet.
Maintain an active lifestyle
Staying active during the short, cold winter days can be a challenge, but is also very rewarding. Mix things up a little and take part in winter sports like skiing, skating, tobogganing or even go for a nice winter walk. Ensure you dress appropriately and always wear protective safety equipment. Stay warm, be active and have fun!
Be flu and cold season smart
Wash your hands frequently with soap and water, for at least 20 seconds each time. If you are not feeling well, stay away from festive gatherings and avoid visiting others. When visiting friends and family, maintain social distancing and wear a mask if that is not possible or in poorly ventilated places.
Know where to go for care
Make sure you know your care options this holiday season. Depending on the severity of your symptoms, options for care in our community include family doctors; community-based COVID-19, cold and flu clinics; Osler's Virtual Urgent Care service; Osler's Urgent Care Centre; and Osler's Emergency Departments. Learn more about where to go for care.
If you have a medical emergency, or aren't sure, always go to the nearest Emergency Department or call 911 immediately.