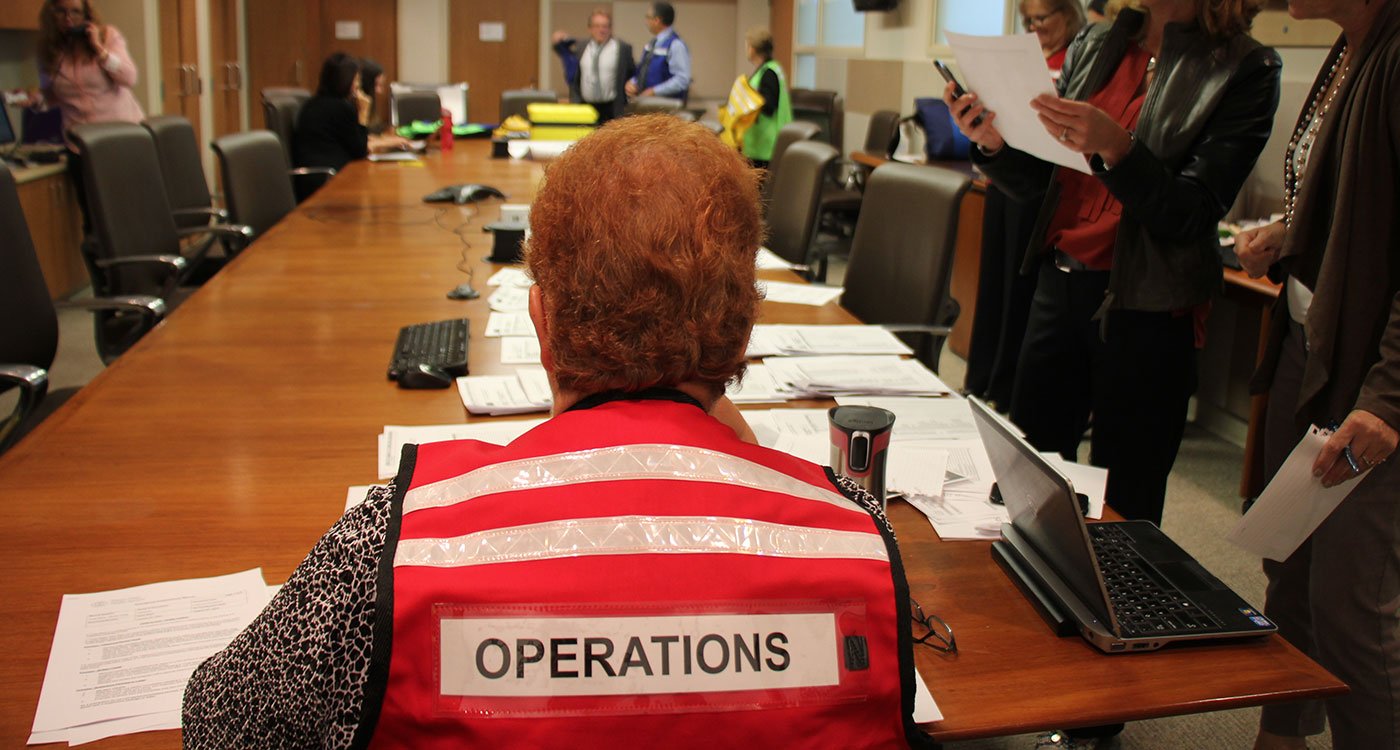 Emergencies happen, and when they do, it's so important to have processes in place to handle them calmly and efficiently. This is where Osler's Emergency Management and Business Continuity team comes in.
We spoke with Mahmood Khan, Emergency Management Specialist, from our Emergency Management and Business Continuity team to learn more about what goes into providing a safe environment for everyone at all of our sites.
What are the main roles and responsibilities of the team?
Our team primarily works to support Osler staff before, during and after emergencies. We provide tools and resources to prepare for a wide range of emergencies, from preventing injuries to mitigating health risks. We provide response training when we can and help maintain Osler's code policies, which are used to make up our emergency management plan.
How does the team prepare for emergencies?
A successful emergency plan should be adaptable to an organization's needs and optimized for best practices. Once a plan is drafted, putting it to the test is essential. We often stress-test our plans in different scenarios; conducting code drills is one example.
What types of emergencies does the team prepare for?
Osler identifies 23 different types of incidents that are classified as emergencies. They are called codes and are categorized into colours to easily identify different types of incidents. These include fires (Code Red), medical emergencies (Code Blue), external disasters where we expect an influx of patients coming in (Code Orange), and more.
What are mock code drills and how does the team execute them?
Practice makes perfect, so we conduct code drills to simulate a potential emergency. Code drills ensure that our team and the Osler community are prepared for an emergency. Over the years, our staff have participated in a number of mock code drills that included props, actors and full-scale planning to practice exactly what we would do in the face of a real emergency. These drills are essential to ensure we have the proper tools and procedures in place to react effectively in an emergency and ensure the safety of everyone within our walls.
In 2019, Osler participated in an infectious disease exercise to help prepare for the spread of the Ebola Virus Disease. This was beneficial when the COVID-19 pandemic broke out, as it brought awareness to our policies and helped our staff become more familiar with the procedures to follow.
If visitors at our hospitals experience an emergency, what should they do?
If you come across an emergency at Osler, it's important to remember that the first step is to try to stay calm. Bring the incident to the attention of anyone wearing an Osler badge. They are trained on how to take the right steps to respond the incident.