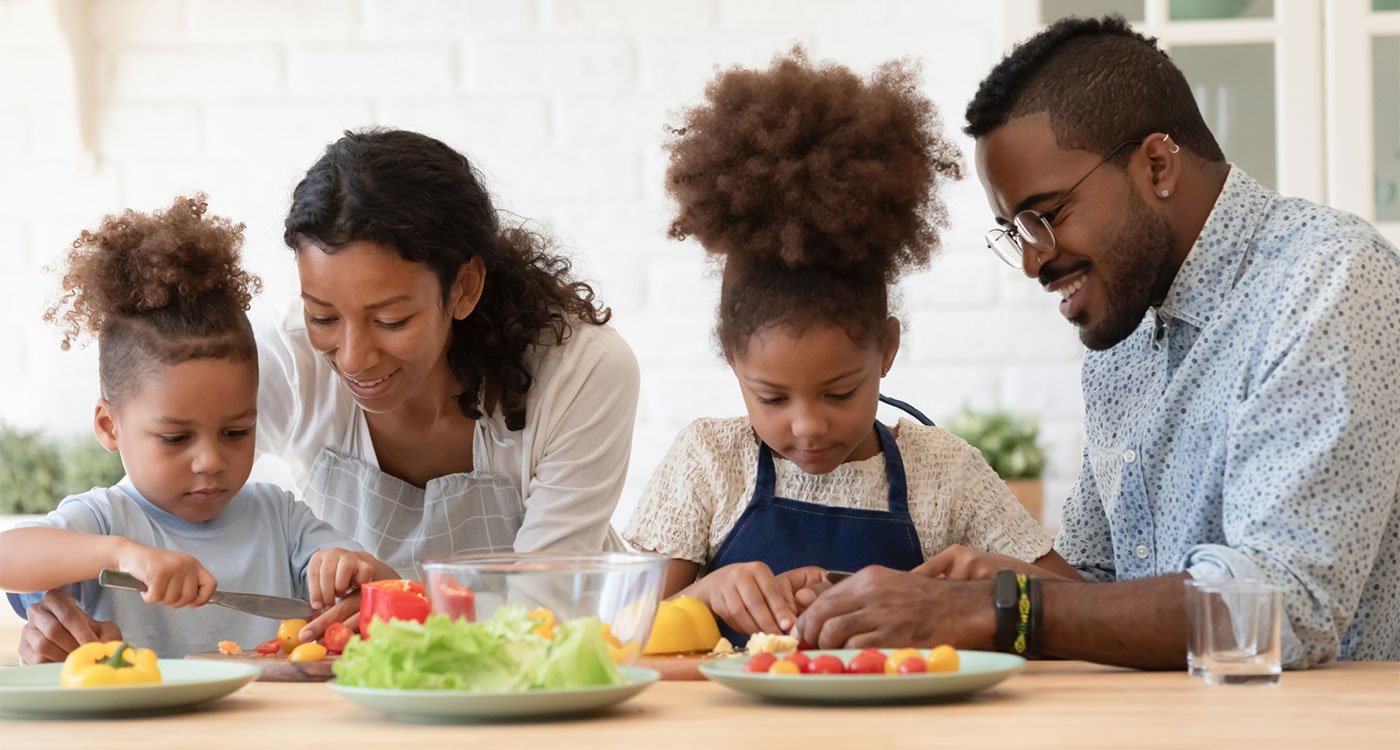 A diabetes diagnosis for your child can be overwhelming for any parent. Learning how to cope as a family can be a step in the right direction to navigate the disease.
The Diabetes Education Centre at Etobicoke General Hospital provides resources and support to families to adapt to their new lifestyle. We spoke with members of the team: Dr. Zborovski, Paediatric Endocrinologist, Ackwinder Samra-Gill, Registered Dietitian, and Anterpreet Dhaliwal, Registered Nurse and Nurse Educator, about their tips for families.
Encourage healthy eating habits
A balanced diet that includes low glycemic index carbohydrates (foods that won't spike blood sugar-levels), protein and fats are an essential part of a healthy diet for all children. You can incorporate plenty of fruits, vegetables, whole grains, and lean proteins while limiting processed foods, sugary drinks, and snacks for the whole family. It's important to remember that no foods are "forbidden" especially when it comes to children.
Please make sure to consult a registered dietitian for specific advice on your child's diet.
Keep your child interested by including them
Involving your child in meal planning and preparation is a great way to help them make healthy choices - by cooking meals together or going grocery shopping as a family. Focus on small, gradual changes to create healthy habits that will last a lifetime.
Practice mindful eating
Teach your child about mindful eating and encourage them to listen to their body's hunger and fullness cues. The plate method is a great place to start practicing mindful eating.
Divide up your dinner plate, as follows:
Half non-starchy vegetables, like salad, green beans, broccoli, cauliflower, cabbage and carrots
One quarter lean protein, like chicken, turkey, beans, tofu or eggs
One quarter carbs, like grains, starchy vegetables (potatoes and peas), rice, pasta, beans, fruit, and yogurt (a cup of milk also counts as a carb)
When it comes to your drink, choose water or a low-calorie drink.
Incorporate physical activity
Being physically active is important for all children to maintain overall health and wellness and there are many social, emotional and educational benefits, which can have a lifelong impact. Encourage your child to get active choosing activities they enjoy and incorporating it into their daily routine. This can include playing at the park, going for hikes or walks as a family.
Apply the 5-2-1 rule
Dr. Zborovski encourages families to apply the 5-2-1 rule: five servings of fruits and vegetables, only two hours of total screen time per day and one hour dedicated to being active. This simple rule encourages healthy habits and behaviours for children and adults!
Get connected with the Paediatric Diabetes Education Centre
The Paediatric Diabetes Education Centre at Etobicoke General works with families with children with diabetes. Since its opening in September 2021, the clinic has expanded, ensuring greater access to care and education closer to home for many families in North Etobicoke and surrounding areas.
The clinic provides ongoing support for families to make positive changes in their diet and lifestyle. Support focuses on providing healthy choices to accommodate each family and empowering them to make informed decisions about nutrition and diabetes management. If you are interested in the Centre, speak to your healthcare provider for a referral.