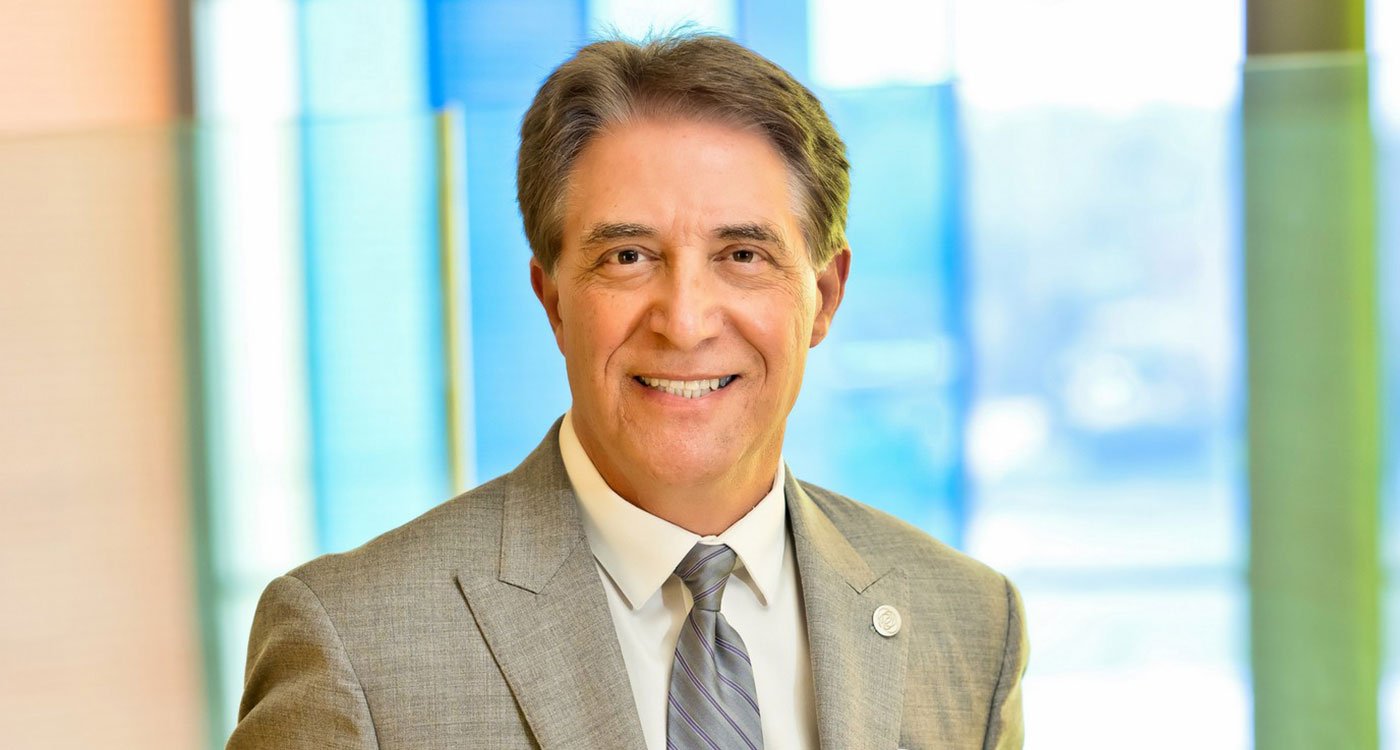 Dear community:
One year ago, I had the honour of becoming William Osler Health System's (Osler's) President and CEO. Reflecting on my first year, I have an overwhelming sense of gratitude for Osler's incredible health care heroes, our vibrant, engaged community whom we have the privilege to serve, our many partners, our generous donors, and all those entrusted to our care. This community and this team truly are my 'why' and the reason I am so inspired to come to work every day to build a strong, unified and inclusive health system of the future.
As Osler embarks on the next exciting chapter in our history, there are three important messages I want to share.
The first is a heartfelt thank you to Osler's health care teams for continuing to provide outstanding care to our community, to our patients and families for their continued trust in us, to our many community and government partners for their ongoing support, and to our donors for their enduring generosity. Never has the power of the collective been clearer to me than over this past year.
The second is that Osler really does – and always will – set the bar for quality health care for patients, families and our community.
Whatever the situation, however great the challenge, Osler remains committed to safe, high quality, compassionate care. Guided by our Vision for patient-inspired health care without boundaries, we pride ourselves on going beyond to deliver exemplary, people-centred health care services close to home.
Over the last 12 months, Osler became Accredited with Exemplary Standing, Accreditation Canada's highest performance rating that a hospital can earn. We were also the first acute care hospital in the world to implement The Butterfly Approach™, an innovative approach to dementia care. You can read more about these and Osler's other accomplishments in our 2022-23 Annual Report.
My third message is that the future is indeed bright for our community's health care.
As a leading hospital system in Ontario, we are looking ahead to a bold future with exciting developments on our horizon. Transforming Peel Memorial into Brampton's second hospital, planning for the future redevelopment of Etobicoke General Hospital, establishing a research institute, expanding cancer care services for our region, and partnering with Toronto Metropolitan University to open a new School of Medicine in Brampton are just a few examples of how we're building a comprehensive health system for generations to come.
The future belongs to all of us and we all have a role to play in building a healthier community, whether it is taking care of our own health, joining or encouraging others to join our health care team, supporting our hospitals, or being an advocate for change.
I am so incredibly proud to be leading Osler – a remarkable health system, made up of the best of the best – as we continue to evolve alongside and in partnership with our growing and dynamic community.
Sincerely,
Dr. Frank Martino
President and CEO