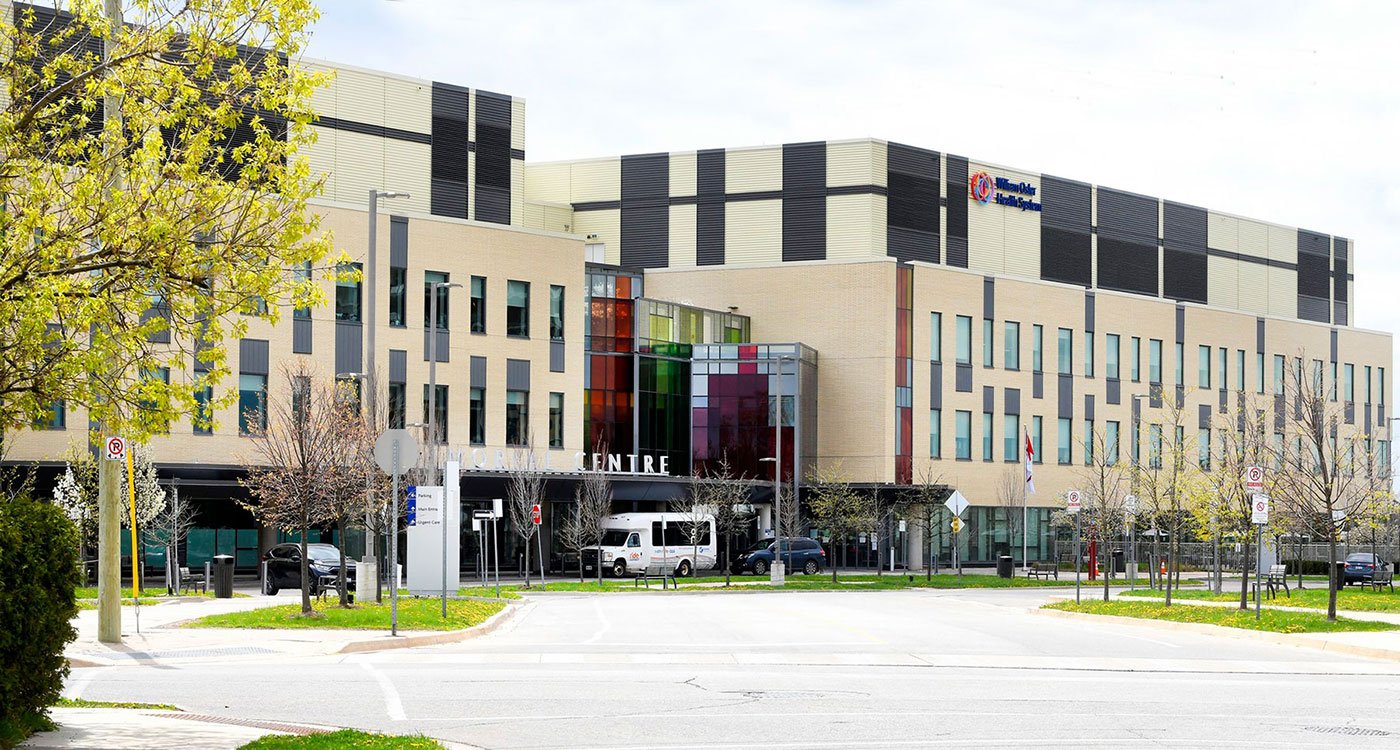 Building Brampton's new Peel Memorial Hospital
Written by Geoffrey Ritchie, Chair, Board of Directors, William Osler Health System
As someone born and raised in Brampton, my family and I have relied on the services provided by William Osler Health System (Osler) for many years. A passion for high-quality health care and ensuring our community is well served are some of the many reasons I joined Osler's Board of Directors nearly five years ago.
Osler's Board is proud to have set out an ambitious plan to transform Peel Memorial into Brampton's new second hospital. We all understand our significant hallway medicine pressures, and our city continues to grow. I am confident a second hospital will have a significant positive impact on health care capacity, and set the stage for the eventual third hospital in Brampton.
With the support of the City and residents, construction will begin in 2023 and we expect the hospital to open in 2027. The new Peel Memorial Hospital will be a seven-storey patient tower, with 250 inpatient beds when it opens, and room to add nearly 100 additional inpatient beds with appropriate operational funding. When combined with the urgent care, clinic, diagnostic, surgery and other facilities already operating on the Peel Memorial site, this will be a huge boost in services for patients in Brampton. Our plans include short stay beds to support an Emergency Department, and many critical new beds for patients recovering from an acute care stay who require specialized care before they can safely return home. Many of these patients currently occupy acute care beds at Brampton Civic Hospital that are badly needed for other patients, including those waiting in our busy Emergency Department. Providing specialized care at Peel Memorial will allow us to create more acute care beds at Brampton Civic Hospital and significantly boost our acute and post-acute care capacity as a hospital system. Peel Memorial will also offer new and enhanced outpatient clinics and services for patients with health challenges that do not require overnight care.
As Peel Memorial's Urgent Care Centre reopens in December and we prepare to expand it to full 24/7 operations in the Spring of 2022, we are setting the stage for our second full Emergency Department in Brampton. Once the new Peel Memorial patient tower opens, we will have the resources and beds to support our second 24/7 Emergency Department and complete Peel Memorial as Brampton's second hospital. This is a critical project for our community, and we must act now to bring this to life.
On behalf of the Osler Board, I thank Mayor Brown and City Council for their support and continued collaboration to enhance hospital capacity and the quality of life in Brampton. Our new Peel Memorial Hospital will demonstrate the commitment of our residents and all levels of government to a healthy future for our community. Join us as we build a new Peel Memorial Hospital, the next important piece of Brampton's health care network.
We all want the best for Brampton, and our hospitals are at the heart of that.