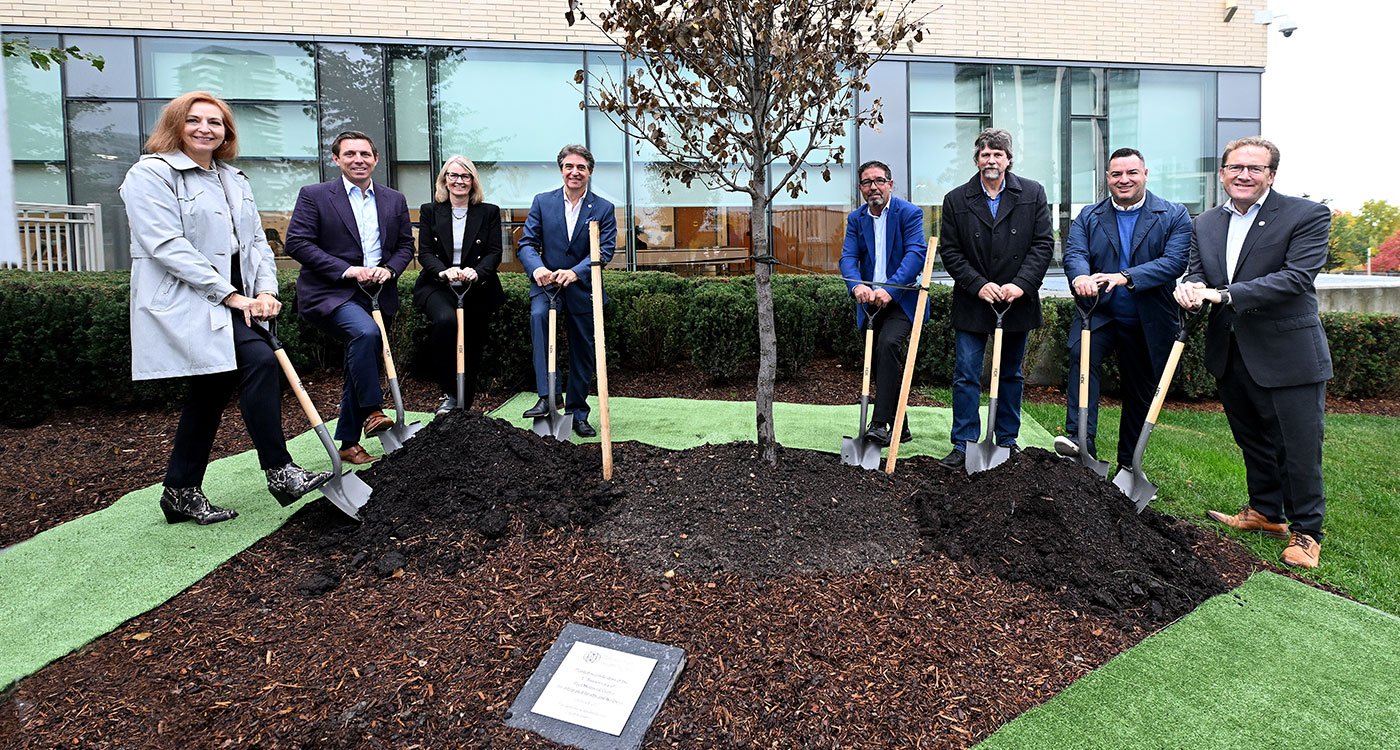 Mayor Patrick Brown and members of Brampton City Council among dignitaries in attendance
Today, William Osler Health System (Osler) welcomed His Worship Patrick Brown, Mayor of Brampton, along with City Councillor Jeff Bowman (Wards 3 & 4), Regional Councillor Martin Medeiros (Wards 3 & 4) and Regional Councillor Pat Fortini (Wards 7 & 8) to Peel Memorial Centre for Integrated Health and Wellness (Peel Memorial) to mark five years since it opened its doors. Local dignitaries and leaders recognized the milestone, as well as the site's exciting future transformation with the planting of a commemorative tree donated by the City of Brampton.
First founded in 1925, the new Peel Memorial opened its doors in 2017, and has been providing the residents of Brampton and surrounding communities with vital health services most needed by the community – including day surgery, seniors programs, child and youth mental health services, women's and children's programs, diagnostic imaging and dialysis. The Urgent Care Centre at Peel Memorial is resourced with emergency-trained physicians and dedicated staff that provide care to patients with immediate but non-life threatening conditions.
As Osler looks to the future health care needs of the community, plans are underway to transform Peel Memorial into Brampton's second hospital to increase health care capacity for years to come. When combined with the existing services already operating at the Peel Memorial site, the new Peel Memorial Hospital will offer additional inpatient beds, as well as new and enhanced outpatient clinics and services, including:
250 inpatient beds with space to build more in the future
a second 24/7 Emergency Department in Brampton
new and enhanced services for seniors
new and enhanced mental health and addictions services
rehabilitation and complex continuing care
Learn more about the exciting transformation of Peel Memorial.