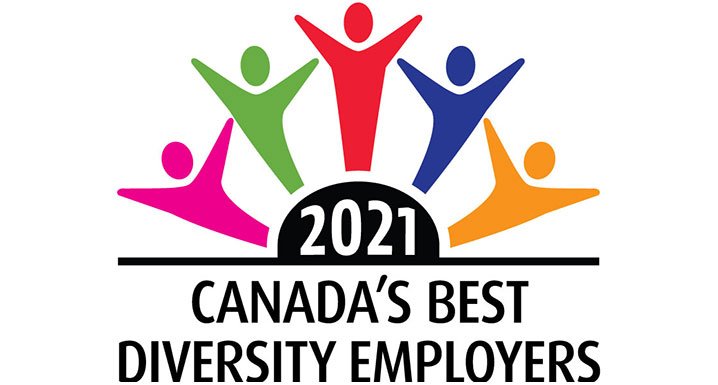 First Canadian hospital to receive top diversity honour for ninth straight year
William Osler Health System (Osler) has once again been named one of Canada's Best Diversity Employers, marking a significant milestone as the first hospital in the country to earn the honour nine years in a row.
"This award is a tribute to the tenacity of Osler board members, leaders, staff, physicians, volunteers, patients, families and our communities who continuously drive us to improve workplace equity, diversity and inclusion, and equitable access to safe, high quality care," said Florine Lobo, Chief Administrative Officer, William Osler Health System. "It's a reflection of our deep-rooted belief that respecting one another's unique beliefs, values, and practices, as well as those of the patients, families and communities we serve, leads to a more supportive, welcoming workplace, and a better patient experience."
Osler's well-established Equity, Inclusion and Anti-Discrimination portfolio is committed to supporting equitable and inclusive access to health care services through initiatives that include a Diversity Advisory Council, employee wellness programs, employee resource groups and fostering partnerships with community organizations that deepen its own understanding of the diverse needs of under-served patient populations in Osler's communities.
"We are pleased to be recognized once again for our leading approach to diversity, equity, access, anti-discrimination and inclusion," said Gurwinder Gill, Director of Equity, Inclusion and Anti-Discrimination, William Osler Health System. "This achievement is the result of nurturing a shared culture that embraces diversity and health equity as a priority in the workplace and in patient care."
Canada's Best Diversity Employers recognizes employers across Canada that have exceptional workplace diversity and inclusiveness programs.