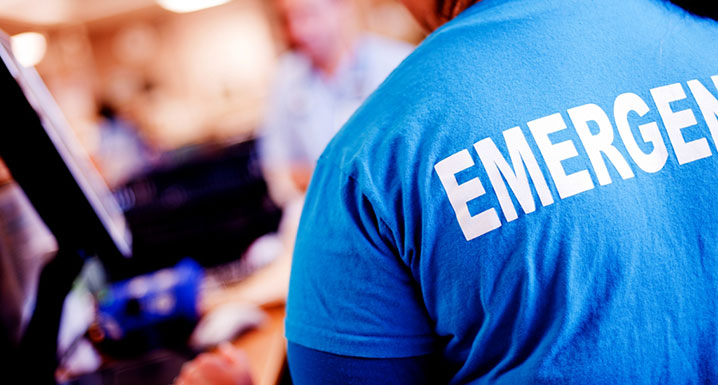 A new protocol developed by local police and health care partners will launch today to benefit patients and positively impact the delivery of services by the partner organizations.
The Peel Region Police-Hospital Transfer Protocol is an agreement between William Osler Health System (Osler), Peel Regional Police, Peel Regional Paramedic Services, Canadian Mental Health Association (CMHA) Peel Dufferin Branch, and Ontario Provincial Police Caledon Detachment. The agreement outlines the steps each organization will take to support persons who are experiencing a mental health or addictions-related crisis when accompanied to Osler's Emergency Departments by police under the Mental Health Act.
This new Protocol enhances collaboration and coordination among the partners to improve the overall experience of patients, hospital, police and paramedic staff. It supports the health and safety of those involved when patients are transferred from police care to hospital workers, while also promoting public safety. The procedures and practices implemented through the Protocol also aim to reduce police wait times in Osler's Emergency Departments by enabling a faster transfer of patients when appropriate, leading to more effective use of police and hospital resources.
"This Protocol will allow us all to work together to better assist persons in crisis while using our resources more effectively," says Chief Nishan Duraiappah, Peel Regional Police. "Peel Regional Police is proud to implement a Protocol that is based on best practices associated with mental health, human rights, policing and privacy."
The Protocol will also better connect people experiencing a crisis with the appropriate community mental health and addictions services to meet needs, as well as support improved outcomes after they transition out of the hospital.
"Osler provides care to a growing number of patients who are experiencing mental health and addictions-related crisis, and by developing a more collaborative approach to care delivery we can better serve these patients and enable easier access to the supports they may need after they leave our hospitals," says Dr. Naveed Mohammad, President & CEO, William Osler Health System. "Through our collective efforts, we are proud to develop a protocol that will help address stigma and misperceptions about people living with mental illness and addiction."
Through creation of the Protocol, the partners are building upon the substantial work that has already been undertaken to enhance the delivery of mental health and addictions services in the Region – at both the hospital and community level. Earlier this year, Peel Regional Police and CMHA Peel Dufferin Branch partnered to launch the Mobile Crisis Rapid Response Team (MCRRT) program, which pairs police officers and crisis workers to respond to mental health emergencies reported through 911 calls. Through this initiative, crisis workers are able to provide an on-site assessment of the client, referring that person when appropriate to community-based services rather than transporting them to an Emergency Department.
"This new Protocol is a positive step in reducing the role of police in providing a health care response and improves the experience of people needing mental health support. It complements the work of our Mobile Crisis Rapid Response Team program, which has led to a decrease in police apprehension rates from 70 percent to 24 percent when a crisis worker is present," said David Smith, CEO, Canadian Mental Health Association (CMHA) Peel Dufferin. "We are very proud to be involved in this partnership to improve mental health care."