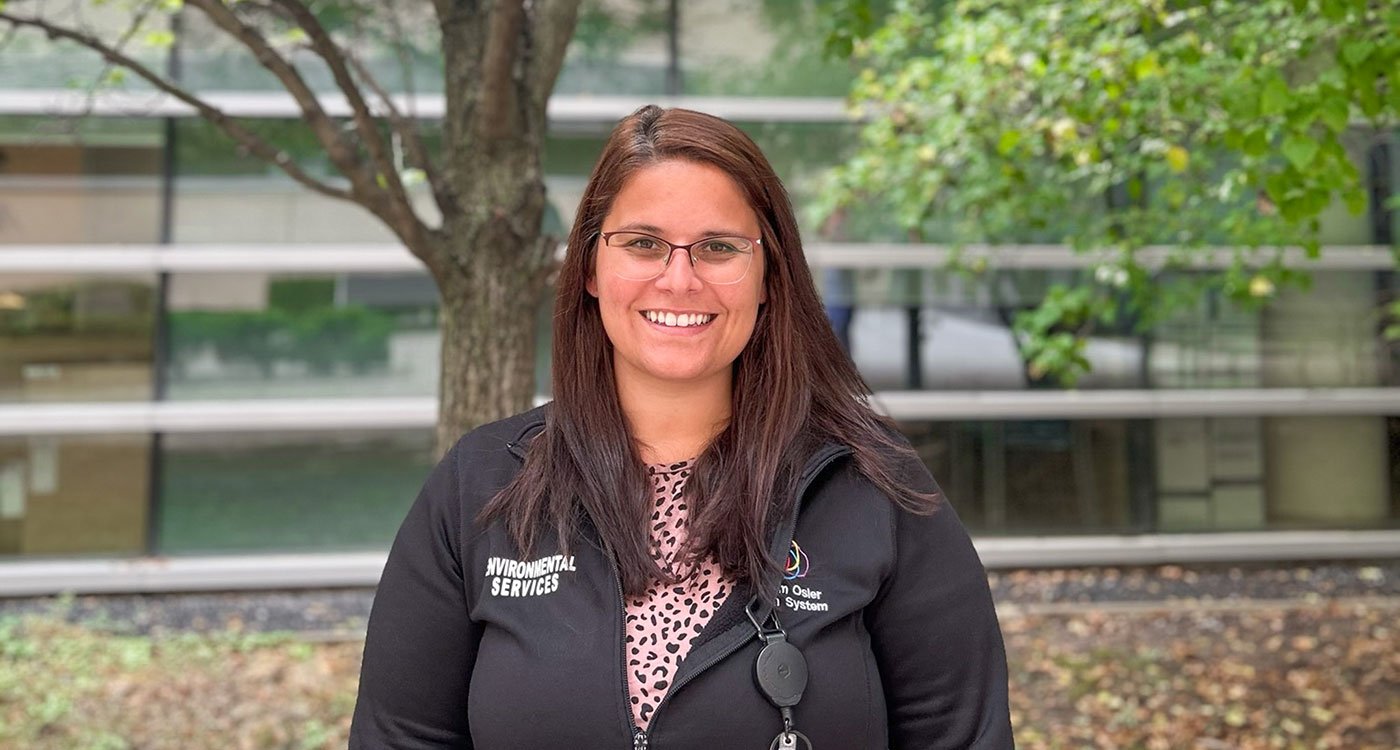 Osler's Environmental Services teams play an often behind-the-scenes but vital role in patient care. The teams work hard across Osler's hospitals and other sites to ensure our patients move throughout our facilities safely, and ensure patient rooms, treatment areas and public spaces are cleaned and well maintained.
We spoke with Elisabete Kremer, Quality Management Coordinator, to learn more about her role in maintaining the highest safety and cleanliness standards for our Osler family.
Tell us about your role.
I have the privilege of working with our Environmental Services teams across our many sites. I am responsible for conducting audits to ensure that our environmental services performance and quality meet the highest standards. Through these audits, I am able to identify opportunities for improvement to enhance the overall cleanliness of our facilities. As part of my role, I also analyze and report on performance, which involves tracking key metrics, such as cleanliness scores and turnaround times.
By collaborating with dedicated teams and utilizing data - driven insights, we can strive to provide a safe and comfortable environment for everyone who walks through our doors.
What does a typical day look like for you?
Each day brings exciting challenges that fuel my passion for this industry. No two days are the same; I enjoy traveling to our different hospital sites to complete audits and collaborate with both our housekeeping and portering teams. During a cleanliness audit, I inspect rooms or areas from top to bottom based on our specified quality guidelines and report back any opportunities to enhance our practices. I analyze and track data on a day-to-day basis in support of departmental objectives.
How would you say your team impacts patient care and experience?
Our teams go above and beyond to maintain a safe clean and healing environmental for our patients, their families and our staff. Their commitment not only ensures the well-being of everyone within our facilities but also contributes to an overall positive patient experience. From transporting patients to their appointments and ensuring timely delivery of specimens and supplies - their support in invaluable.