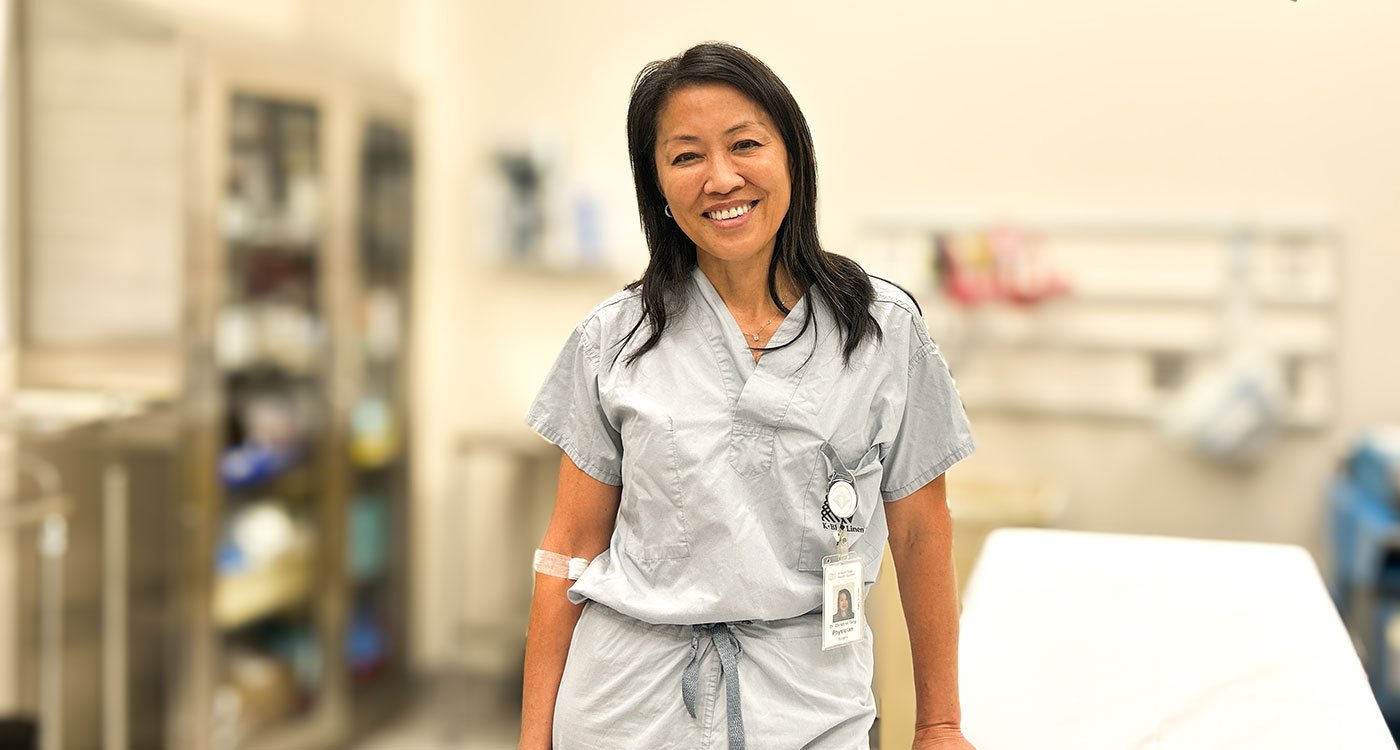 Breast reconstruction surgery offers a profound transformation for many patients who have journeyed through a breast cancer diagnosis, treatment and recovery.
The decision for reconstruction surgery is a personal one and can build confidence and comfort. The surgery is covered by the Ontario Health Insurance Plan (OHIP) - and is often a combination of both modern medicine and artistry. We spoke with Dr. Christine Tang, Plastic Surgeon, at Osler to learn more about breast reconstruction surgery and the positive impact on patients.
Why is having the opportunity for breast reconstruction so important?
The loss of a breast is shocking and devastating, especially after going through the physical and emotional hurdles of breast cancer. That is why breast reconstruction is so important - it offers individuals closure to cancer and a way to regain their confidence.
When is breast reconstruction surgery needed?
After receiving either a mastectomy or a lumpectomy, breast reconstruction surgery can be performed to make a breast look and feel as natural as possible.
A mastectomy is surgery to remove a breast and are most often conducted as a treatment for breast cancer. Sometimes, other tissues near the breast, such as lymph nodes are also removed.
A lumpectomy is a type of breast cancer surgery in which the tumor and a small amount of surrounding tissue is removed. The purpose of a lumpectomy is to remove the cancerous cells.
What are the different types or techniques of breast reconstruction?
After a mastectomy, the surgeon can perform flap or implant reconstruction surgery. Flap reconstruction means tissue is taken from your own body (often lower abdomen) and transferred into the breast. Implant reconstruction involves saline or silicone implants to recreate breast tissue. Sometimes, surgeons use a combination of implants and tissue from your body.
After a lumpectomy, general surgeons can perform oncologic reconstruction, which involves moving local tissue around to fill the defect, where the cancer was removed and restore the natural breast shape. This technique is done to fill in the defect created by the lumpectomy and improves the natural breast shape.
When is the right time for surgery?
Surgeons will recommend the best timing for breast reconstruction based on the patient's individual treatment plan, leaving space for patients to decide if, and when, reconstruction is right for them.
Immediate reconstruction is done simultaneously with the mastectomy. The alternative is called "delayed reconstruction" and usually occurs six to 12 months after the mastectomy. However, there is no time limit for delayed reconstruction, which can be done even years later when the patient is ready.
How long is the recovery?
After surgery, follow-up care will be provided to monitor the healing progress closely. Recovery is about three weeks for an implant reconstruction in about six weeks for a flap reconstruction. The patient's plastic surgeon and/or care team will work with them to determine the best follow-up care to meet their needs.
In your role, what is your main approach with patients going through breast cancer and surgery?
Treatment of breast cancer involves a team of many different specialists, and everyone has an important role to play. As a plastic surgeon, it is my responsibility to perform surgeries that restore, reconstruct or alter the body. With that in mind, I work with everyone from medical and surgical oncologists to nurses, to nurse navigators. As a team we always work together to deliver the best care possible to our patients.