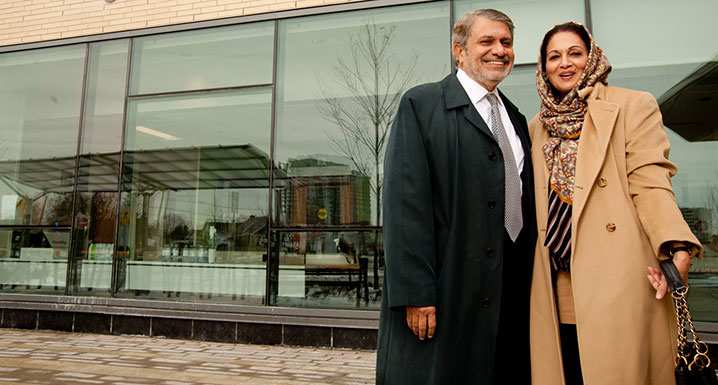 Even before novel coronavirus (COVID-19) appeared in Ontario, Osler staff and physicians mobilized, preparing to face the approaching pandemic head on. And in the days since, they've been working around the clock, responding to COVID-19 with the same dedication and expertise they show day in and day out. They are health care heroes—but even the bravest heroes need the right tools.
Vital life-saving equipment—ventilators, vital signs monitors, stretchers, vein finders and thermometers—is needed to ensure our frontline heroes can deliver the critical care patients need.
"If there was ever a time to support health care in our community, that time is now," said Ken Mayhew, President and CEO, Osler Foundation. "Our hospitals rely on the support of our community and in times like these, they need it more than ever. Our staff, physicians and volunteers—our health care heroes-- need your support."
To help meet these urgent equipment needs, Osler Foundation launched the Health Care Heroes campaign with a commitment to raise $1 million for Osler's COVID-19 response. To help Osler hospitals respond to COVID-19, Sajjad Ebrahim and Family is matching all gifts—up to $100,000.
The generous gift from the Ebrahim family is made in support and appreciation of Dr. Naveed Mohammad, who began his role as President and CEO of William Osler Health System in April.
"I have known Dr. Mohammad for many years and have seen him lead with compassion and incredible business acumen," said Sajjad Ebrahim. "Those of us in a position to give have an obligation to step forward in these times of crisis and what better way than to support the hospitals and the front line health care workers—the heroes of our nation. Viruses know no borders, nor should our compassion. I strongly urge the community to join me so that, together, we can help provide the equipment and PPE Osler needs to fight COVID-19."
"I am truly honoured that Mr. Ebrahim is making this gift to Osler," said Dr. Naveed Mohammad, President and CEO, Osler. "I see firsthand how hard all of our staff and physicians are working to help fight this disease and how critical these pieces of equipment are. Your generosity is a true inspiration for all of us."
How to help?
Make a donation to the Health Care Heroes campaign at oslerfoundation.org/covid19
Show our Health Care Heroes your support! Post a picture on social media of your heart hands. Tag Osler Foundation and #healthcareheroes on Facebook or Twitter and we'll share with our staff and physicians