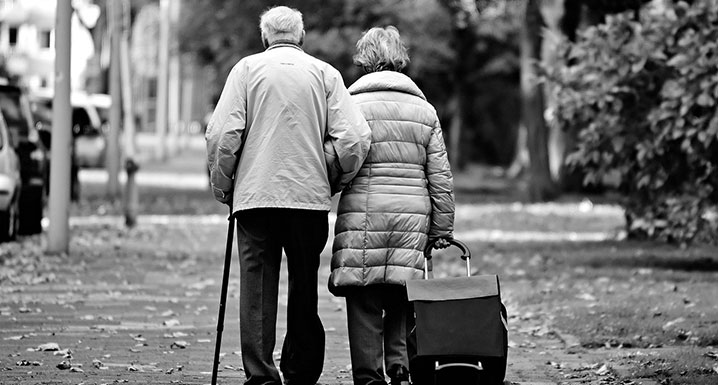 Everyone has tripped, stumbled, slipped, or tumbled at some point in their lives. But for people aged 65 and older, falls can be more serious. Falls are the cause of 85 percent of injury-related hospitalizations for seniors and half of these falls occur in their own homes. Even if a fall does not result in injury, any fall or temporary loss of balance can affect their confidence and quality of life. We spoke to Kathryn Leach, Physiotherapist in our Geriatric Outreach Program, about the daily habits we can adopt that can reduce fall risk. She shared her top tips.
1. Follow the steps outlined by your doctor and care providers for your general health
Eat well and stay hydrated
Know your medication and use as directed.
If your blood pressure is low, ensure you rise from bed slowly.
2. Your every day decisions can help reduce your risk of falling
Take your time and watch your step
Remember to wear glasses, hearing aids if prescribed, with an updated prescription
Use walking aids if recommended, such as canes, walkers.
3. Work with your loved ones and care providers to identify and remove fall risks at home
Tidy up, check your stairs for items such as laundry
Use/install night lights if required at night
Install safety equipment, like raised toilet seats, if needed
Replace worn shoes, loose, slippery carpets.
Remember, no one plans to fall, but we can plan to prevent it!
For safety prevention and financial support resources in your community, visit Central West Healthline.