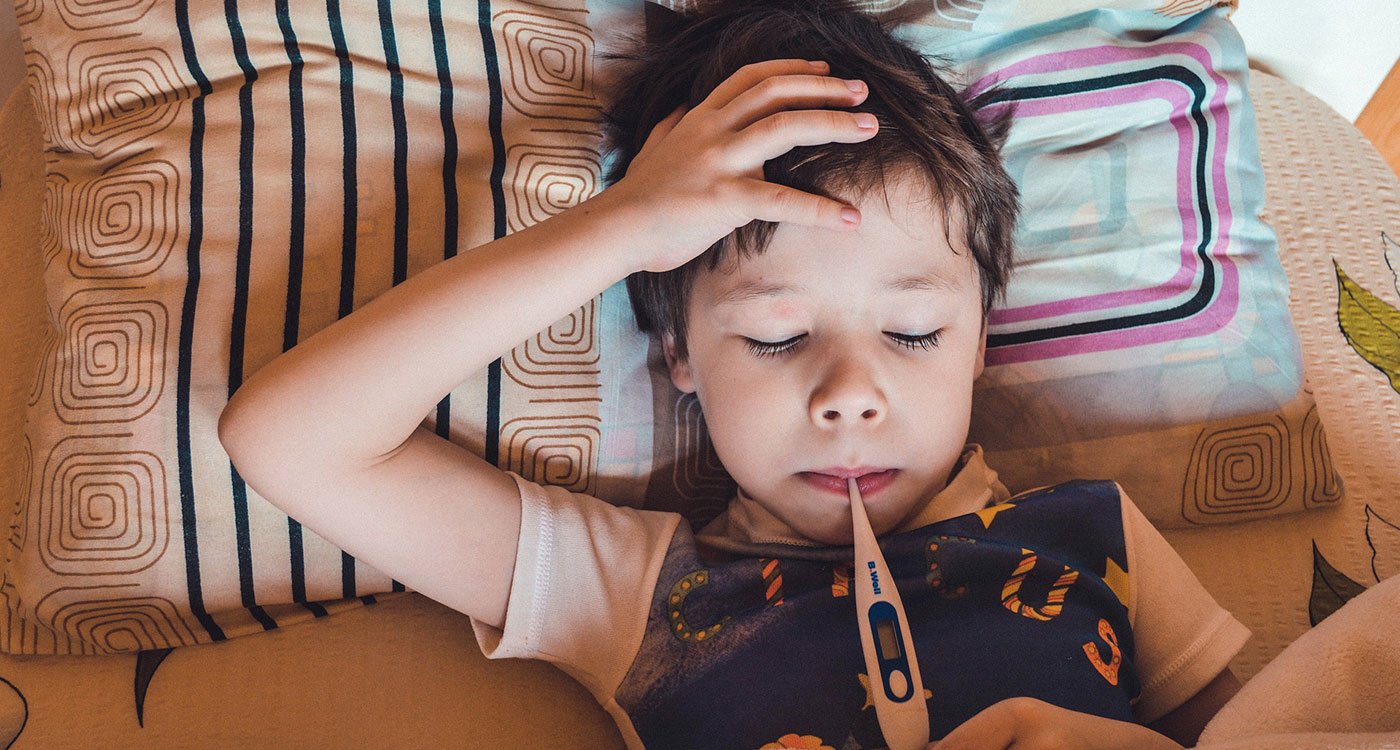 As a parent, you never want your kids to get sick, but when they do, it's important to know the best ways to help them.
With respiratory syncytial virus (RSV), flu and COVID-19 circulating this winter, we're sharing some tips to help manage your child's fever and illness at home. Remember to always talk to a health care provider to discuss what options are appropriate and safe for your child's specific needs.
What is a fever?
A fever is a rise in body temperature above normal range and is usually a sign that the body is fighting an infection. A normal body temperature if measuring from the mouth is 35.5°C to 37.5°C. It is important to pay attention to how your child looks and behaves when they have a fever.
Caring for your children at home
When your child is sick, one of the main goals is to relieve discomfort and promote rest.
Give extra fluids. Children need to drink more water when they have a fever.
Dress your child lightly in one layer of clothing. Don't wrap your child in blankets, even if they are shivering.
You may use acetaminophen or ibuprofen when an infant or child is in pain or uncomfortable because of their fever. Do not use Aspirin® (acetylsalicylic acid) to treat a child's fever.
What should I do if I need to use acetaminophen or ibuprofen?
Your pharmacist or health care provider can help you choose the right formulation for your child's needs based on what products are available. It is best to use a pediatric measuring cup, spoon or syringe to give liquid medications to children. These medications come in a variety of dosage forms which may vary in strength, such as liquids, chewable tablets, regular tablets and rectal suppositories.
Always refer to the package for product-specific dosing instructions and do not give more than the maximum number of doses per day as noted on the medication package.
In some cases, tablets that are used for adults can be modified for children with caution depending on the child's age, size, and ability to swallow solid medications (e.g., tablets can be split). Speak with a pharmacist or health care provider to ensure a safe dose is being given to your child.
When should I see my family doctor?
You should visit your family doctor if your child:
Has a fever for more than four days
Is not getting better after one week of symptoms
Develops an earache
When should I go to the Emergency Department?
You know your child best. Visit the Emergency Department if your child:
Is under three months and has a fever
Is very irritable or sleepy and doesn't improve with medicine
Has difficulty breathing
Has signs of dehydration (dry mouth, not peeing at least every eight hours)
Has a headache or sore neck that doesn't go away
Remember to always talk to a health care provider to discuss what options are appropriate and safe for your child's specific needs.
Acknowledgements
This information was created with expertise from Osler's clinical team members and adapted from:
"What you need to know: fever" Children's Hospital of Eastern Ontario (CHEO)
"Information for families and caregivers on children's fever and pain medication" text adapted with permission from developer organizations: the Canadian Pharmacists Association, CHEO, Canadian Paediatric Society, BC Children's Hospital, IWK Health Centre and Moms and Kids Health Saskatchewan