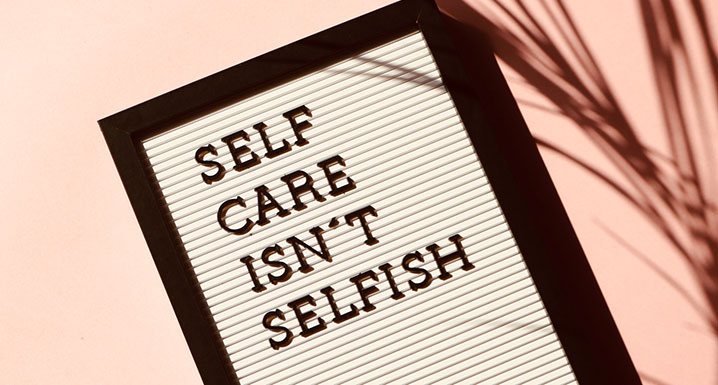 With COVID-19 has come a major shift in our day-to-day lives. Whether working from home or on the frontlines, workplace burnout and fatigue can affect anyone. It's important that we can recognize burnout and fatigue and how they can occur, so we can do our best to prevent and mitigate the potential implications they can have on our health and wellbeing.
We recently spoke with Dr. Jagdeesh Dhaliwal, Psychiatrist about workplace burnout and fatigue.
Burnout
Burnout is an occupational syndrome caused by unmanaged chronic workplace stress. It can occur due to a variety of factors including, working persistent long hours, high stress environments, large workloads with strict time constraints, and/or poor work-life balance.
Burnout symptoms include:
Mental distancing or negative feelings for one's job
Reduced effectiveness in the workplace
Feelings of emotional exhaustion
If workplace stress goes unmanaged by the employee and employer, burnout can cause:
Headaches, chronic pain, worsened immune system
Depression and/or anxiety
Professional problems such as impaired job performance
Difficulty maintaining and building professional and personal relationships
Changing jobs, reducing work hours, leaving one's profession
Fatigue
Fatigue is the feeling of extreme tiredness and exhaustion that can be physically and mentally interfering in one's professional and personal life. Fatigue can be caused many factors, including high workplace demands, interruptions of one's sleep cycle, poor sleeping habits, being overworked, and more.
Fatigue symptoms include:
Physical: sleepiness, exhaustion, tiredness
Psychological: compassion fatigue, emotional exhaustion
Ability to perform day-to-day functions disrupted
Compassion fatigue
Compassion fatigue is defined as emotional exhaustion caused by working in a caregiver environment. It can occur when one experiences difficultly separating work from personal life by feeling overwhelming empathy. Within health care professions, compassion fatigue can be especially prevalent and can arguably lead to fatigue.
Some symptoms of compassion fatigue include, anxiety, sleep disturbances, loss of purpose, self-doubt, poor self-care, withdrawal/isolation and inability to concentrate.
Workplace burnout and fatigue coping strategies
Practice self-compassion
Be kind to your yourself, free from harsh self-judgement
Recognize that you're not alone, others suffer too
Embrace and accept your negative emotions and then let them go
Take a compassion break
A compassion break is a 2-3-minute exercise that can help you take action to be self-compassionate and can help ground and refocus you in the present moment.
Close your eyes
Put your hands on your heart or hug yourself
Think of a situation where you felt you had an emotion struggle
Acknowledge that pain and hurt
Speak kindly with yourself and acknowledge that others suffer too
Identify your window of tolerance
Be mindful of your window of tolerance and stay within it, this is often the window where you feel most at ease
Recognize triggers that take you out of that window
Utilize strategies to get back into your window of tolerance like self-compassion, taking a compassion break, etc.
Ways you can use compassionate communication
Use compassionate language when speaking to yourself and others


Avoid using phrases or words like "have to" and "should" when speaking with others. Instead use "I need" and express your emotions kindly.
Practice self-care


Take care of yourself by: optimizing your diet and sleep, exercising, meditating, journaling
Instead of a to-do list, try using an agenda with designated time slots
Establish a 'growth mindset'


Allow yourself to learn and grow every day. Establishing a mindset like this helps you become your best self at work and at home. Do the very best you can and try not to focus on being perfect because no one is!