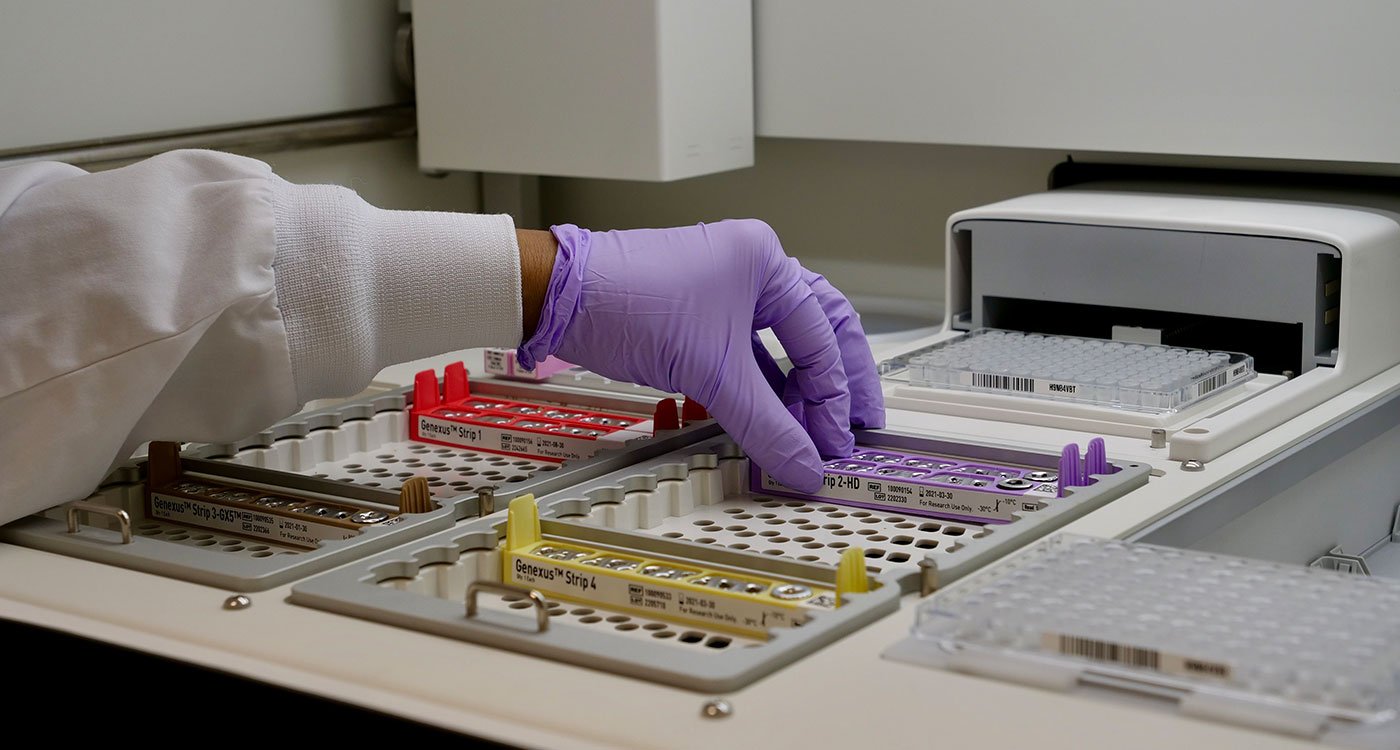 In Ontario and across the world, most patients with cancer are treated at community hospitals. Despite this, community hospitals usually rely on academic hospitals for biomarker testing.
This technology, also known as Next Generation Sequencing (NGS), can rapidly diagnose certain types of cancer by examining the genetic changes inside of a tumor. The end result: life-saving treatment can start in a matter of days instead of weeks. In the area of oncology, this is a game-changer.
Guided by our Vision of patient-inspired health care without boundaries, Osler's advanced diagnostics team set out to increase access to care by bringing biomarker testing closer to home for cancer patients in Brampton and North Etobicoke.
While at first this initiative was only available for lung cancer patients, with funding from Cancer Care Ontario, it's now available for several different types of cancer.
As a result of implementing this technology, Osler received an Honourable Mention in the 2021 Quality and Innovation Awards. First held in 2006, the Quality and Innovation Awards are hosted by the Cancer Quality Council of Ontario in partnership with Ontario Health (Cancer Care Ontario) and sponsored by the Canadian Cancer Society. The award program, now in its 15th year, recognizes and encourages the development of initiatives that have led to significant improvements to the delivery of cancer care for patients across Ontario.
Osler was recognized in the Quality Award category, recipients of which are selected based on an initiative's outcomes, sustainability, and economic benefits, as well as its impact on patients, families, resources and processes.
Learn more about biomarker testing at Osler.