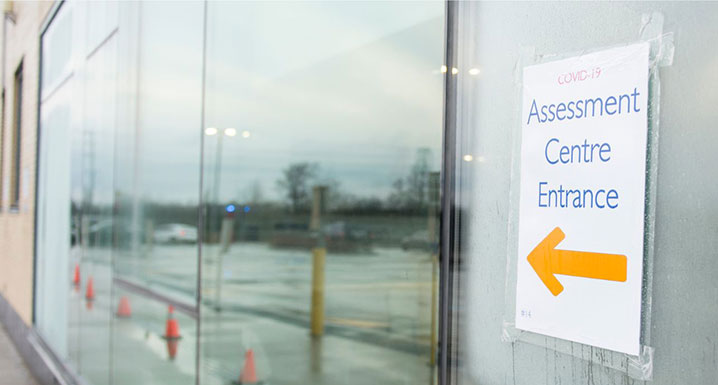 Posted on Wednesday, March 11, 2020 12:00 AM
With the number of cases of COVID-19 on the rise in Canada, William Osler Health System (Osler) is one of a number of hospitals across the province taking proactive steps to ensure the health and safety of its community through the opening of an assessment centre to screen for COVID-19.
The Assessment Centre at Peel Memorial Centre for Integrated Health and Wellness is a dedicated clinic that assesses people in the community with possible symptoms of COVID-19. Based on an assessment of their symptoms,...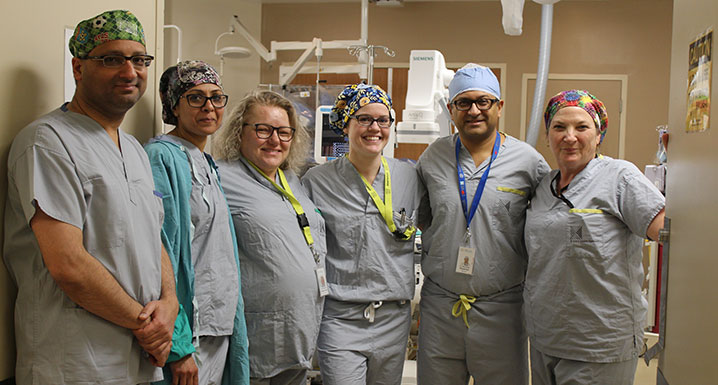 Posted on Monday, March 09, 2020 12:00 AM
When Sandeep Sangha started having chest pain while he was running, he chalked it up to a lack of exercise over the winter months.
But the pain and shortness of breath persisted and, despite having no family history of heart disease, he began to worry. He went to see his family doctor who referred him to a cardiologist. Then came a stress test, an angiogram – and a shocking discovery.
One of the arteries supplying blood to Sandeep's heart was 100 per cent blocked.
On January 31, the Brampton truck...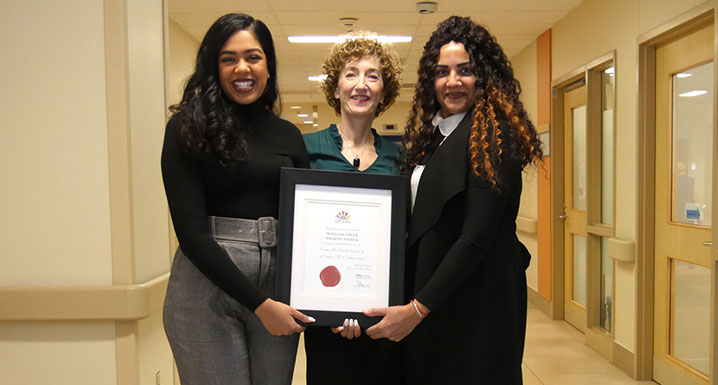 Posted on Friday, March 06, 2020 12:00 AM
Osler one of only five health care organizations across Canada to receive this honour
William Osler Health System (Osler) has been named one of Canada's Best Diversity Employers for 2020, making it the eighth year in a row the organization has received this national award.
The award recognizes organizations that demonstrate an exceptional commitment to diversity, equity and inclusion in the workplace – specifically acknowledging and honouring programs that focus on women, visible minority populations,...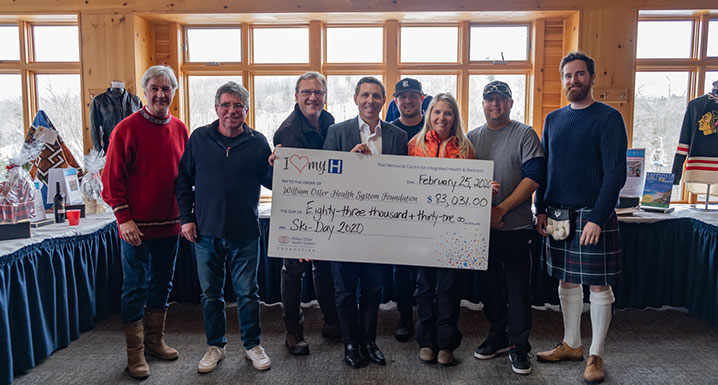 Posted on Monday, March 02, 2020 12:00 AM
There was fresh, powdered snow for skiers and snowboarders who enjoyed a day on the slopes at Caledon Ski Club in support of William Osler Health System Foundation's (Osler Foundation) 12th annual Ski Day, presented by DG Group. The annual event attracted over 180 winter sports enthusiasts who together raised $83,000 to help purchase equipment and fund redevelopment projects at William Osler Health System's (Osler) Brampton Civic Hospital and Peel Memorial Centre for Integrated Health and Wellness.
"The...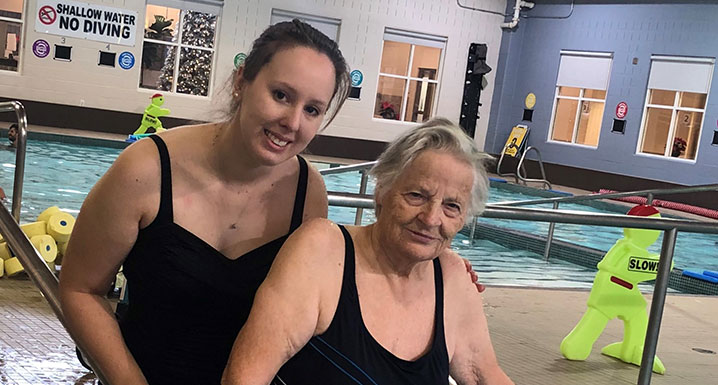 Posted on Thursday, February 27, 2020 12:00 AM
Eighty-two-year-old Connie Zammit swims seven days a week.
Her love of swimming has inspired others and, depending on the day, she's usually joined by four to six ladies, all of whom consider Connie to be the unofficial leader of their 'swim club'.
It wasn't that long ago, however, that an unexpected injury had Connie wondering if her swimming days were over. "I was rushing around and tripped over my shoes," she said. The fall broke her pelvic bone – an injury that led to a 40-day stay on Brampton...