Posted on Wednesday, January 06, 2021 12:44 PM
Osler and McMaster University study underscores work needed to make palliative care more accessible
When dealing with a life-limiting illness, palliative care can improve the quality of life for patients and families. However, for many people, the fear of "end of life" care prevents them from exploring it. A recent study from William Osler Health System (Osler) and McMaster University examined awareness of palliative care in the South Asian community and found that culture plays a critical role in...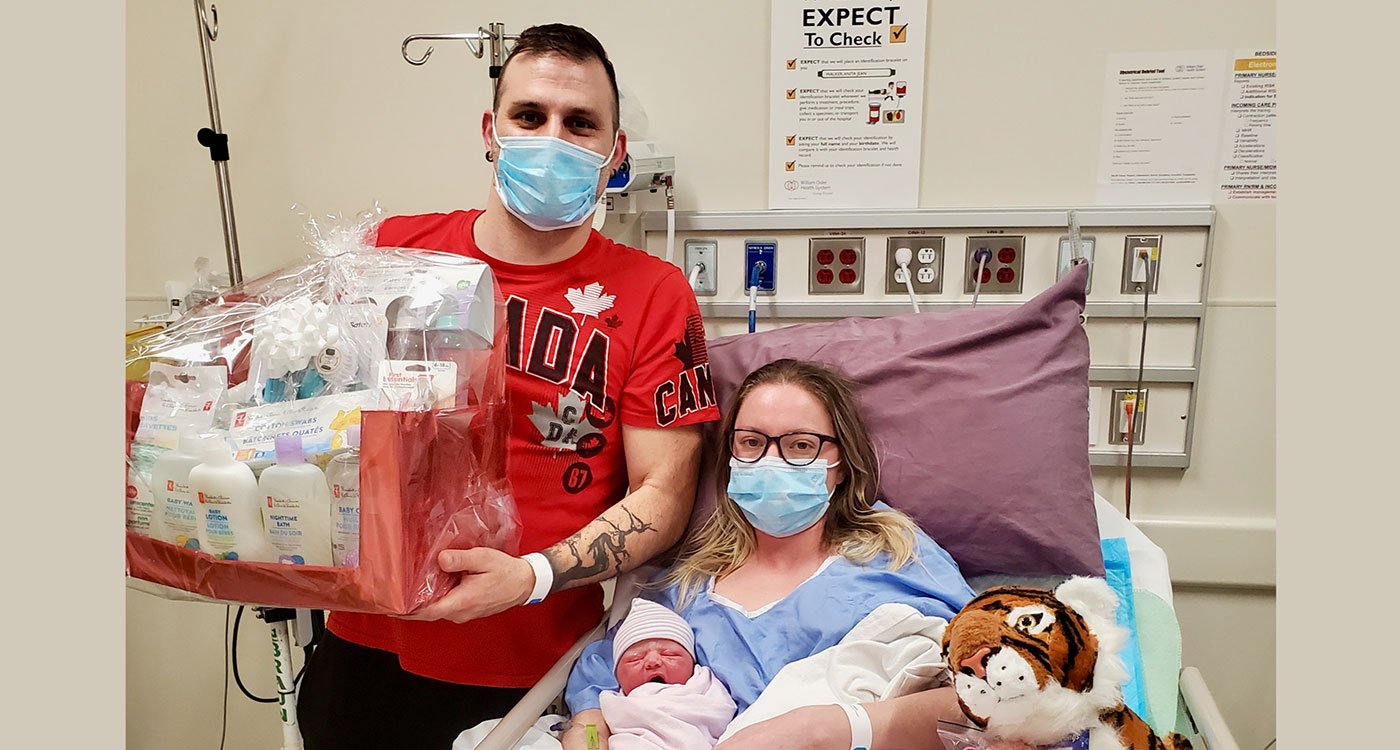 Posted on Saturday, January 01, 2022 11:39 AM
The team at William Osler Health System's (Osler) Etobicoke General Hospital is pleased to welcome its first baby of 2022 early this morning at 12:37 a.m. Dawn Gilchrist and Jonathan Rocca of Woodbridge, delivered a baby girl named Zoe Rae Rocca, who weighed in at 7 pounds, 6 ounces and is the couple's first child.
On behalf of everyone at Osler, we extend our best wishes and congratulations to the family and thank Shoppers Drug Mart Store at 7205 Goreway Dr. in Mississauga, for the generous donations...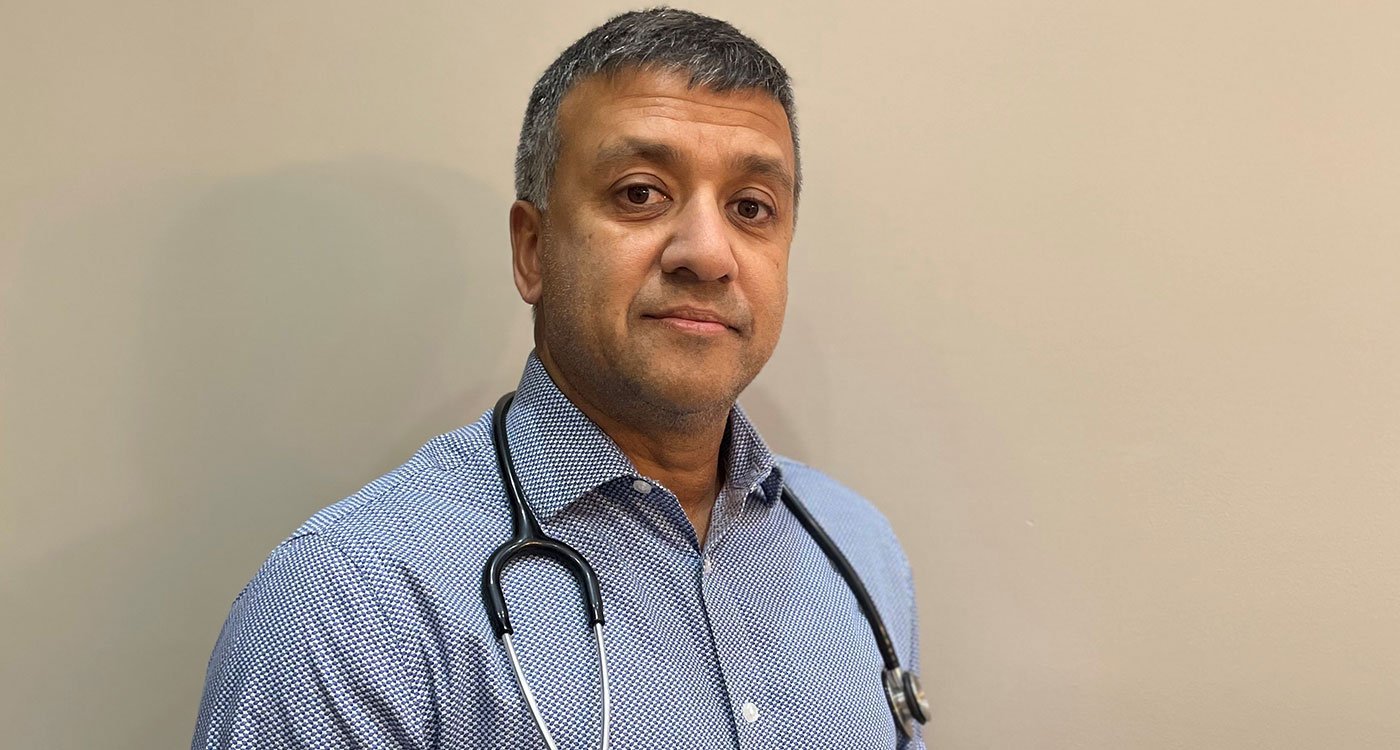 Posted on Wednesday, December 22, 2021 11:24 AM
When it comes to COVID-19, Dr. Anil Gupta, an Osler family medicine physician, has always wanted to be part of the solution.
That's why he and members of his busy family practice in Etobicoke stepped up to support nursing homes on outbreak at the very start of the pandemic. It's why they opened their clinic after hours to assess for respiratory illness and perform swabs before testing and vaccines were widely available. And it is why, in October 2020, at the height of the second wave, he and his...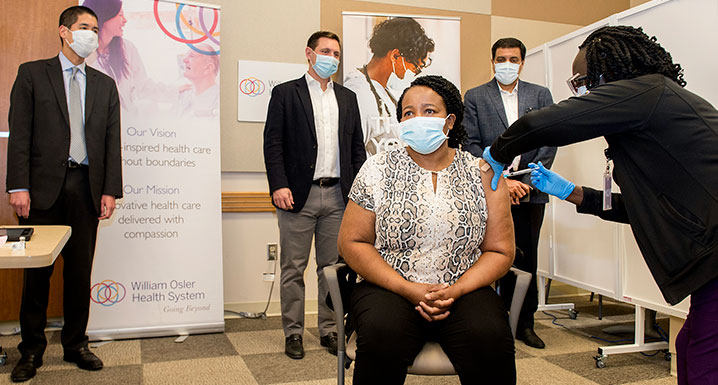 Posted on Tuesday, December 22, 2020 12:00 AM
Long-term care home employee receives first vaccine in Ontario's hardest-hit community as province rolls out Phase One of COVID-19 immunization program
William Osler Health System (Osler) administered Brampton's first COVID-19 vaccination today after opening its COVID-19 Vaccine Clinic at Brampton Civic Hospital. The clinic will initially vaccinate health care workers who provide direct care in high-risk settings, with a priority focus on staff working in long-term care in Peel Region.
Vilma Whyte,...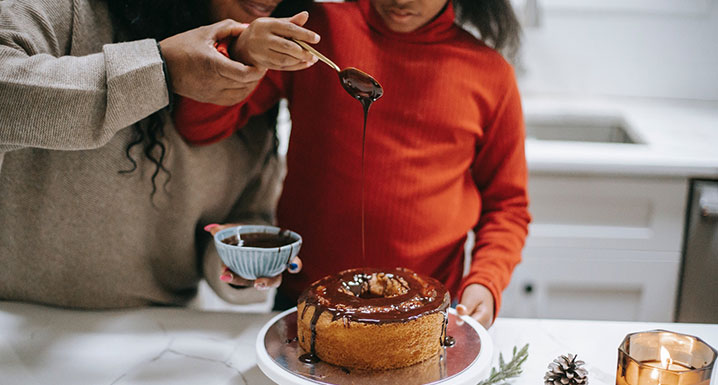 Posted on Monday, December 21, 2020 12:00 AM
The holidays are going to be different this year. As outlined by Public Health, it is recommended that holiday celebrations be limited to your household only. If you live alone, you may join another household if you wish. Though this usually festive season will look different, it can still be fun for the whole family!
We spoke to Elaine Skene, Child Life Specialist, about how to prepare your kids for the holidays and adapt the usual traditions into something new and exciting.
Prepare children for...