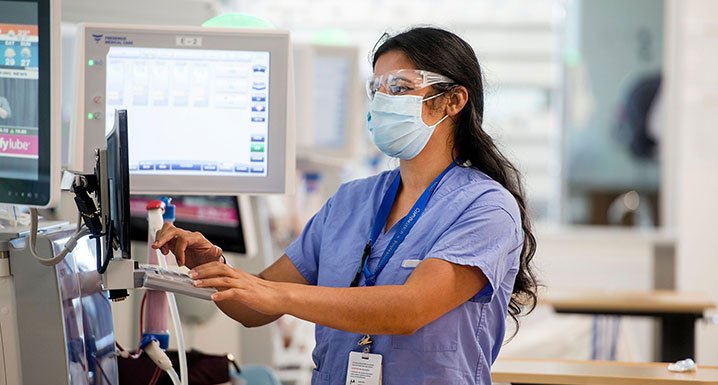 Posted on Thursday, April 29, 2021 11:03 AM
Supporting the community with vital kidney care close to home
William Osler Health System (Osler) is home to one of the fastest-growing regional renal programs in Ontario. When the Etobicoke Renal Centre (ERC) opened its doors in April 2020, this marked an opportunity in the Etobicoke community to support the needs of residents by providing vital renal care, closer to home for patients who need it the most. Shannon Fogarasi and Baljinder Toor are two of the many Osler staff members at ERC providing...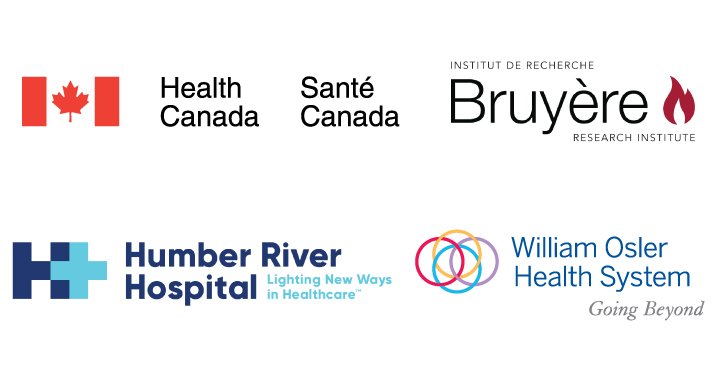 Posted on Wednesday, April 21, 2021 09:20 AM
New funding will enable expansion of RELIEF – a remote symptom-monitoring app – across parts of Ontario and Quebec
For patients with palliative care needs, access to care is often constrained by health system resources and a requirement to visit their clinician for assessments. Assessments typically only occur every 4–8 weeks—a delay which can result in otherwise avoidable emergency department visits for patients. More frequent symptom assessments would provide more timely and earlier interventions...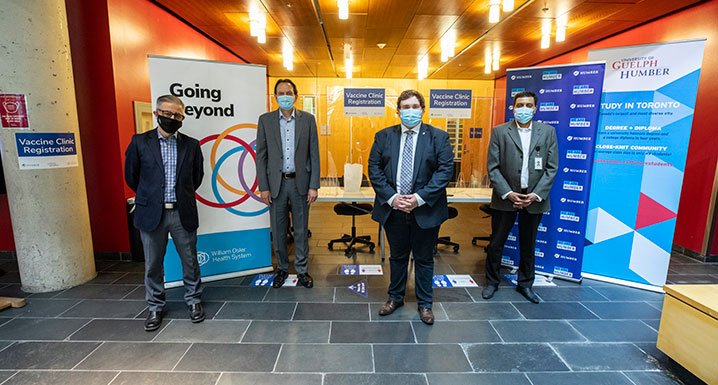 Posted on Tuesday, April 13, 2021 02:56 PM
William Osler Health System (Osler) is pleased to announce the opening of the Osler-Humber College COVID-19 Vaccine Clinic tomorrow in partnership with Humber College and the University of Guelph-Humber. The clinic expands access to the COVID-19 vaccine and continues to serve residents in Osler's North Etobicoke catchment area.
As part of this partnership, Osler is providing oversight of the Vaccine Clinic and offering practical experience for Humber and UofGH students. As many students have not...
Posted on Monday, April 12, 2021 12:50 PM
William Osler Health System Foundation's (Osler Foundation) Holi Gala, presented by World Financial Group Associates, returned last Saturday night, bringing over 5,000 attendees together virtually during a brilliant and colourful celebration of spring. The 8th annual gala honoured Osler's front line staff and physicians, raised critical funds during an online auction, and brought standout performances to the living rooms of supporters across the region and beyond.
The free, virtual event raised $377,000...
Posted on Friday, April 09, 2021 07:56 PM
Osler addressing COVID-19 capacity pressures and demands
To address added COVID-19 pressures, William Osler Health System (Osler) will close its COVID-19, Cold and Flu (CCF) Clinic at Peel Memorial Centre for Integrated Health and Wellness (Peel Memorial) effective Wednesday, April 14. This will enable Osler to redeploy vital resources to help the increasing need for care and space for our sickest patients.
The communities served by Osler hospitals continue to be among the hardest hit by the COVID-19...