Posted on Tuesday, February 23, 2021 11:51 AM
Virtual appointments with emergency physicians can be booked seven days a week, starting February 24
William Osler Health System (Osler) will soon launch a new Virtual Urgent Care service to provide local residents with access to care for urgent, but non-life threatening, medical issues from the comfort of their homes.
Through this service, patients can book same-day virtual appointments with an Osler emergency physician by using either a smartphone, computer or tablet. The service – which starts...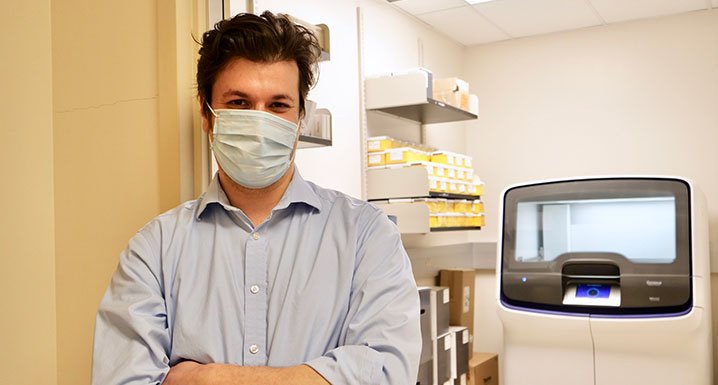 Posted on Friday, February 19, 2021 12:11 PM
For patients with cancer, the faster they are diagnosed, the sooner they can start potentially life-saving treatment. New technology, available only at William Osler Health System (Osler), is speeding up this process, providing diagnoses in days instead of weeks. In the area of oncology, this is a game-changer.
Osler is the first hospital anywhere in the world to offer genetic testing through 'rapid comprehensive next generation sequencing' – a rapid examination of the genetic changes inside of a...
Posted on Wednesday, February 10, 2021 09:00 AM
This month, William Osler Health System (Osler) is joining many other Canadian institutions in observing Black History Month. I'm proud to work for an organization that draws strength from its diversity and is committed to inclusion and anti-discrimination. And yet even as I reflect on all we've done, I know there is still so much to do.
Corporate policies, procedures and good intentions fall short when they are not felt and lived by the very people they are intended to support. As CEO, it's...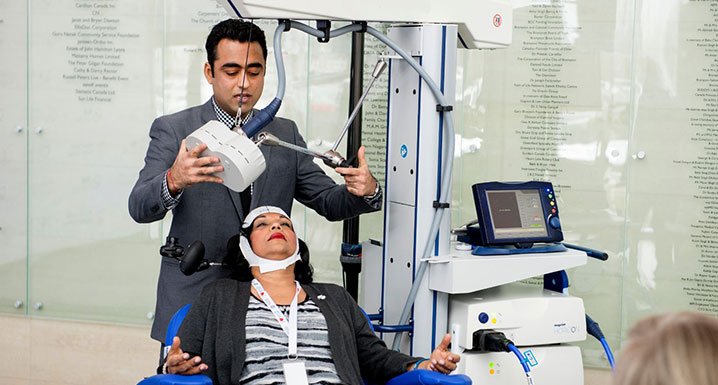 Posted on Thursday, January 28, 2021 02:07 PM
For Brampton resident, Manjeet Kaur, it was an article in a local newspaper about a new treatment for mood and depression disorders that changed the trajectory of her mental health journey. Diagnosed with major depression in 2003, Manjeet had seen multiple doctors and had tried various medications. Unfortunately in her case, her condition did not improve significantly and her medications often resulted in adverse side effects.
Last year, Manjeet's sister-in-law shared an article with her about William...
Posted on Monday, January 25, 2021 02:00 PM
As the number of COVID-19 patients in need of hospitalization remains high, William Osler Health System (Osler) is introducing new hours for its COVID-19, Cold and Flu Clinic and Brampton COVID-19 Testing Centre – both located at Peel Memorial Centre for Integrated Health and Wellness – in order to ensure continued capacity for safe, quality care delivery at its hospital sites.
Effective February 1, Osler's COVID-19, Cold and Flu Clinic will open from 2:00 p.m. to 8:30 p.m. daily, to serve those...