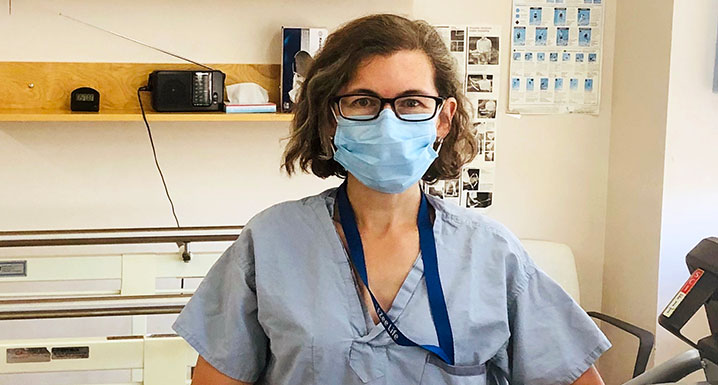 Posted on Tuesday, August 11, 2020 12:00 AM
Warm weather means we can switch up our home workouts and start getting more exercise outside. But with this seasonal option, we must remember it's possible to do too much too soon. Muscle strains and soreness can be painful and can also force you to put a hold on your favourite summer activities while you recover.
We spoke with Osler physiotherapist Joanna Armatys about muscle injury prevention so you and your muscles can be on your A-game all summer long.
Joanna's six ways to prevent muscle injuries...
Posted on Tuesday, August 11, 2020 12:00 AM
In response to the COVID-19 pandemic, masks are now required in all indoor spaces for the communities we serve in the Region of Peel and City of Toronto. Along with physical distancing, handwashing and staying home when feeling ill, wearing non-medical masks or face coverings can contribute to slowing community spread of COVID-19.
Dr. Mahin Baqi, William Osler Health System (Osler) Infectious Diseases Specialist, has been providing incredibly valuable guidance and insight to the Osler community throughout...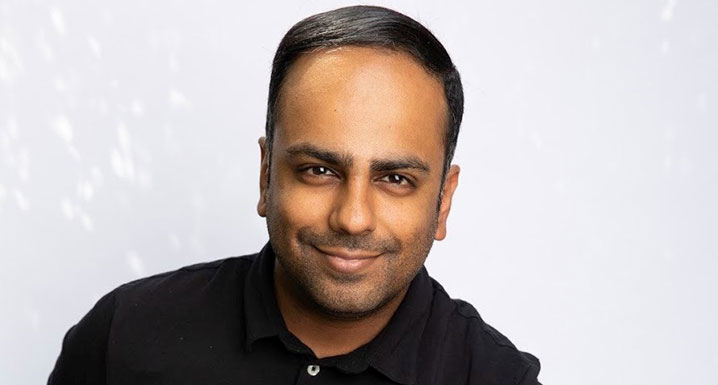 Posted on Tuesday, August 11, 2020 12:00 AM
William Osler Health System (Osler) palliative care physician, Dr. Naheed Dosani, has been named a recipient of the Canadian Medical Association's (CMA) 2020 Award for Young Leaders in the early career category.
The award recognizes early career physicians who have demonstrated exemplary dedication, commitment and leadership in one of the following areas: political, clinical, educational, or research and community service. Dr. Dosani has received the award for his leadership and initiative in developing...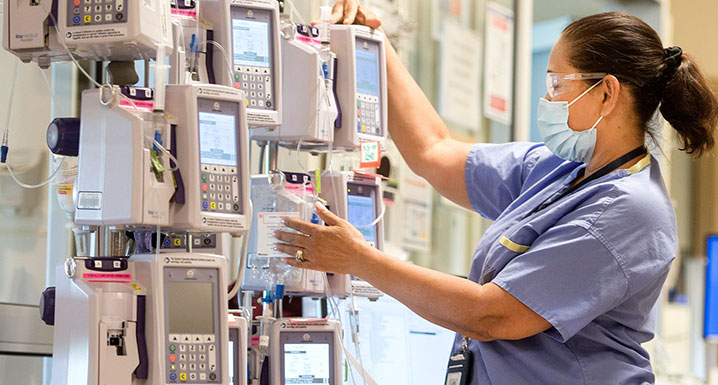 Posted on Tuesday, August 11, 2020 12:00 AM
For a pair of William Osler Health System (Osler) physicians, April 2020 brought with it a sense of foreboding – and an opportunity to help as the number of COVID-19 cases in Ontario began to climb steadily.
"The full extent of the COVID-19 pandemic in Ontario wasn't yet known, but we were watching closely what was happening in Italy," recalls Dr. Brooks Fallis, Medical Director and Division Head, Critical Care. "They have a good medical system, yet the virus hit them so hard. We were concerned about...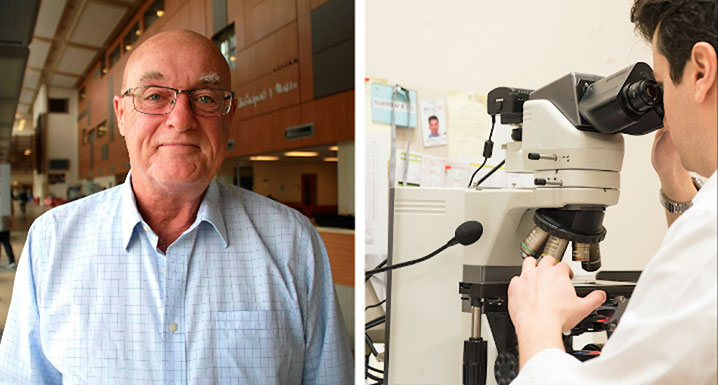 Posted on Thursday, August 06, 2020 12:00 AM
Many people associate medical research with academic hospitals. But what many don't realize is that state-of-the-art research is happening right here at Osler.
"We are one of very few community hospitals that also conducts research, including clinical trials to test new medications and therapies," says Patti Rempel, Osler's Interim Director of Research. "To date we've conducted over 100 trials in a variety of areas, including research in cancer, nephrology, paediatric, cardiac, and intensive care,...