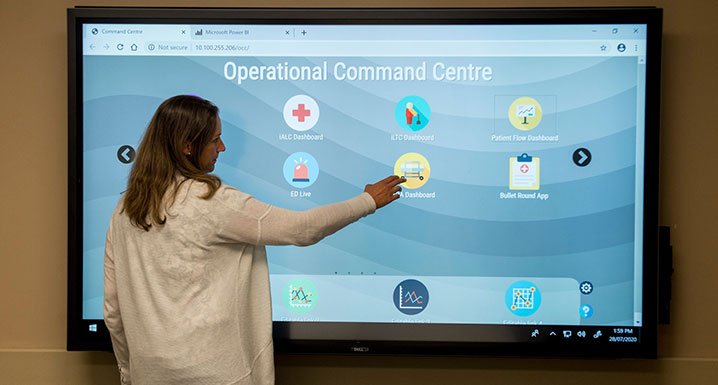 Posted on Monday, March 22, 2021 02:43 PM
Serving one of Canada's hardest-hit regions through COVID-19 has truly required "all hands on deck." Osler's region has consistently experienced one of the highest test positivity rates in Ontario and we've cared for the highest number of COVID-19 patients of any hospital in the province.
We've had to respond, pivot, anticipate impending needs, and most fundamentally, continue to provide compassionate, high-quality care to all of our patients – many of whom were struggling with the effects of COVID-19.
Throughout...
Posted on Wednesday, March 17, 2021 11:14 AM
Dr. Naveed Mohammad, President and CEO, and other senior hospital leaders to provide updates about Osler's COVID-19 response
As we mark one year into the COVID-19 pandemic, William Osler Health System (Osler) is inviting the community to its next Telephone Town Hall. On Wednesday, March 24 from 7:00 p.m. to 8:00 p.m., residents can learn about Osler's ongoing response to COVID-19, the hospital's role in COVID-19 vaccinations, plans for future hospital expansion projects, and other Osler initiatives....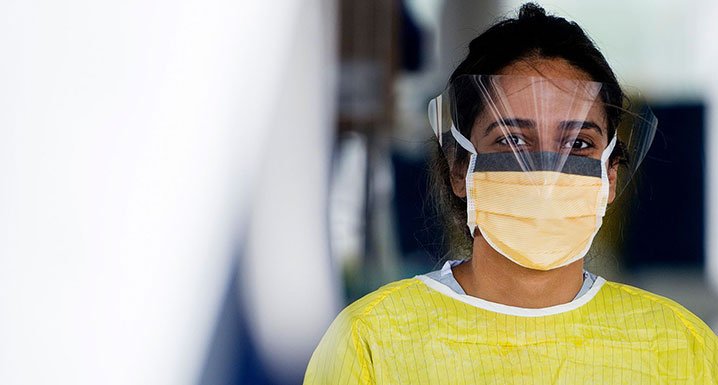 Posted on Wednesday, March 17, 2021 09:26 AM
Over 8,000 donations exceed fundraising goal, helping Health Care Heroes to provide essential care
One year after launching the Health Care Heroes campaign, William Osler Health System Foundation (Osler Foundation) has raised $5.2 million in support of William Osler Health System (Osler) and its response to COVID-19.
Funds raised are helping to purchase critical pieces of equipment that enable Osler's staff and physicians – our community's health care heroes – to continue caring for all of those...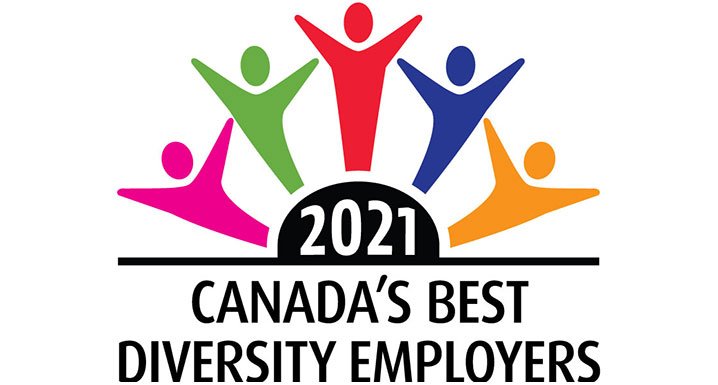 Posted on Wednesday, March 03, 2021 11:51 AM
First Canadian hospital to receive top diversity honour for ninth straight year
William Osler Health System (Osler) has once again been named one of Canada's Best Diversity Employers, marking a significant milestone as the first hospital in the country to earn the honour nine years in a row.
"This award is a tribute to the tenacity of Osler board members, leaders, staff, physicians, volunteers, patients, families and our communities who continuously drive us to improve workplace equity, diversity...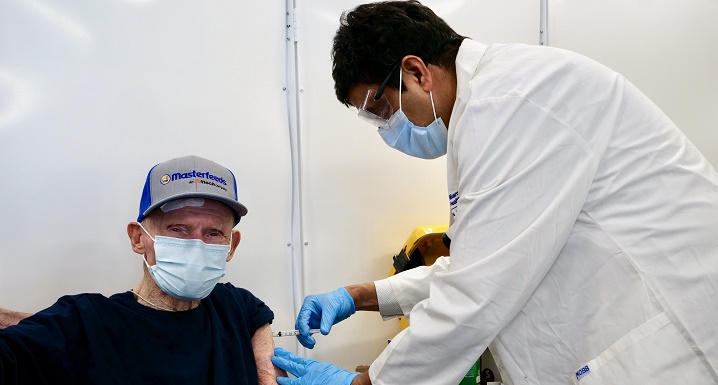 Posted on Tuesday, March 02, 2021 07:00 PM
Today, 50 years and a day after being sworn in as Ontario's 18th Premier, the Honourable William G. Davis, long-time Brampton resident, received his first dose of the COVID-19 vaccine at William Osler Health System's (Osler) COVID-19 Vaccine Clinic. Osler's President and CEO, Dr. Naveed Mohammad, administered the vaccine to Mr. Davis and his wife Kathleen at the Clinic located at the Chinguacousy Wellness Centre. City of Brampton Mayor, Patrick Brown was also in attendance.
In line with the Ministry's...