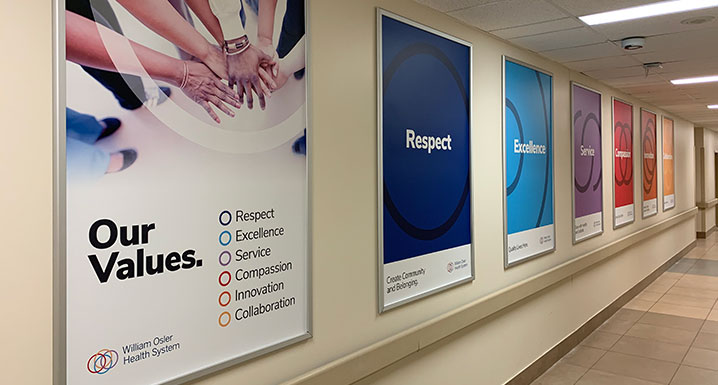 Posted on Thursday, October 01, 2020 12:00 AM
If there's one thing recent events have taught us, it's that we're navigating a world evolving at breakneck speed. Evidence of this is everywhere, from the technology we use to the renewed focus we're placing on our health in light of COVID-19. As time marches on, the things we value most shift, change, strengthen, or express themselves in new ways.
We are facing both unprecedented challenges and incredible opportunities and, as individuals and organizations, it can be easy to get sidetracked, either...
Posted on Wednesday, September 30, 2020 12:00 AM
With new procedures and precautions in place to protect against COVID-19, things looked a little different at the 24th annual Osler Open: Etobicoke Invitational. What didn't change was the enthusiastic support of this highly-anticipated event, which raises funds for William Osler Health System's (Osler) Etobicoke General Hospital.
The 2020 tournament, hosted at The Country Club in Woodbridge, saw a total of 144 golfers tee off in a staggered start in support of Osler Foundation. Golfers were treated...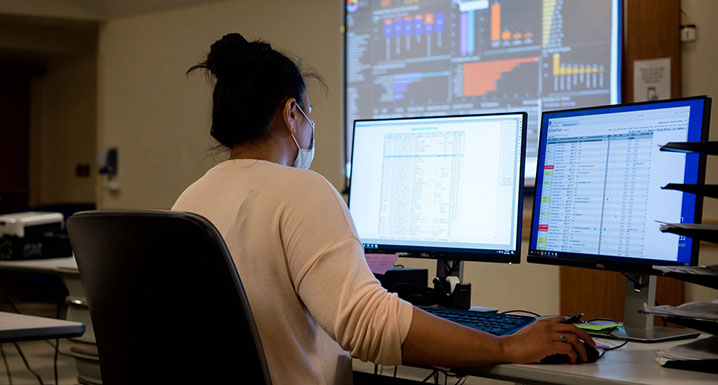 Posted on Wednesday, September 30, 2020 12:00 AM
As hospitals in Ontario prepare for the annual cold and flu surge and a possible second wave of COVID-19, William Osler Health System (Osler) is looking to its innovative new Operational Command Centres to help manage what is anticipated to be a very busy period.
"We really wanted to find a more timely way to safely move people needing inpatient care out of our emergency departments and into the beds best suited to meet their needs," says Clint Atendido, Vice President, Clinical Services. "Thanks...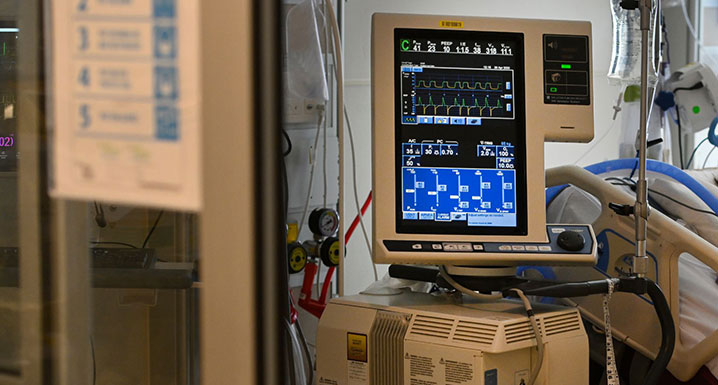 Posted on Tuesday, September 29, 2020 12:00 AM
Our community's health care heroes are caring for all those who need them, through the COVID-19 pandemic and beyond
Early in the new year, when the threat of COVID-19 seemed far away for most, physicians, infectious diseases experts and staff across William Osler Health System (Osler) had already jumped into action, getting Osler's hospitals ready for what would eventually become an official worldwide pandemic. They worked around the clock to prepare for the worst-case scenario and support the community...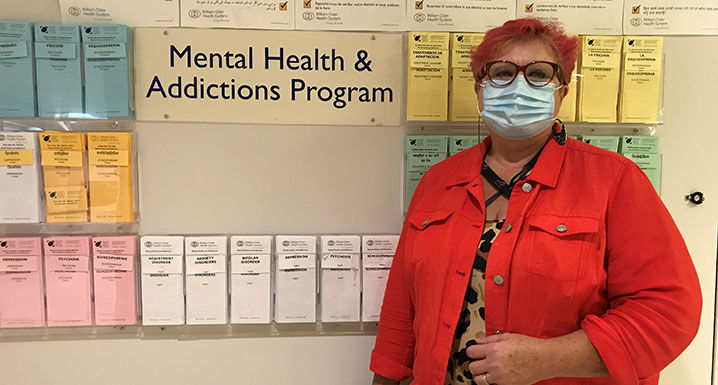 Posted on Monday, September 28, 2020 12:00 AM
For years, "Gayle" suffered from anxiety, debilitating panic attacks and post-traumatic stress disorder (PTSD). One day, finding herself at her wits' end, she came to her local emergency department. "I was going to commit suicide," she recalls. "I knew I needed help."
Gayle was referred to William Osler Health System's (Osler) Mental Health and Addictions Outpatient Program and in April, during the height of the COVID-19 pandemic, began a combination of group and individual therapy. The program was...