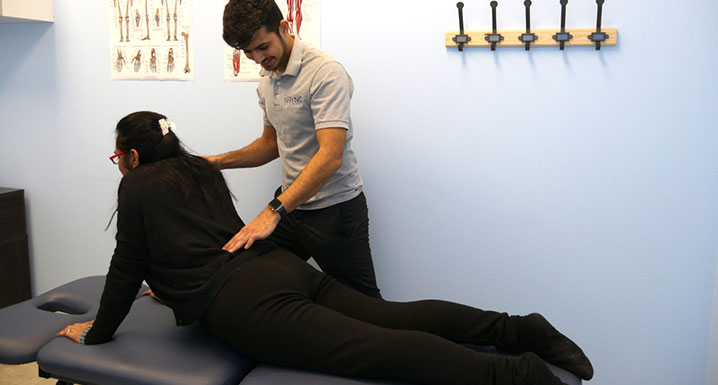 Posted on Tuesday, February 18, 2020 12:00 AM
A year ago, Maganbhai Patel was sitting in his living room in Brampton suffering from debilitating, chronic low back pain that was seriously hampering his ability to work and his overall quality of life. Today, the 70 year-old Brampton resident is pain-free and ready to return to work thanks to a referral to the new OHIP-funded Rapid Access Clinics (RACs) for Low Back Pain.
Launched in the fall of 2019 through a local health care partnership, the RACs for Low Back Pain provide people experiencing...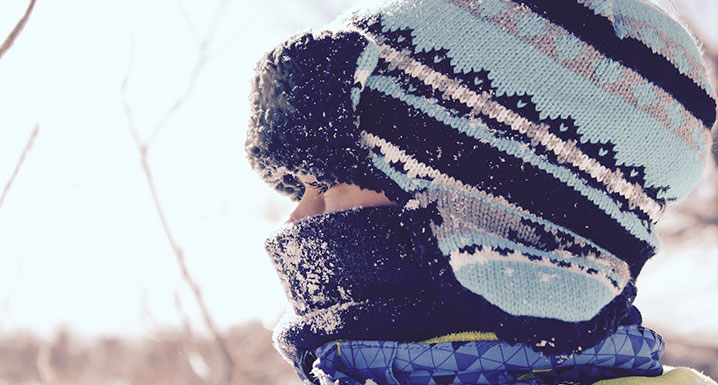 Posted on Friday, February 14, 2020 12:00 AM
With the winter weather among us, it's important to know the possible health effects of cold temperatures and how to best protect ourselves.
We spoke with Dr. Tajinder Kaura, Emergency Medicine Physician, about frostbite and hypothermia and how to stay safe out there in the cold.
Frostbite vs Hypothermia
Frostbite occurs when your skin, tissues and/or bones freeze after prolonged exposure to the cold. It is most likely to appear on parts of the body most exposed to the cold, like your fingers, toes...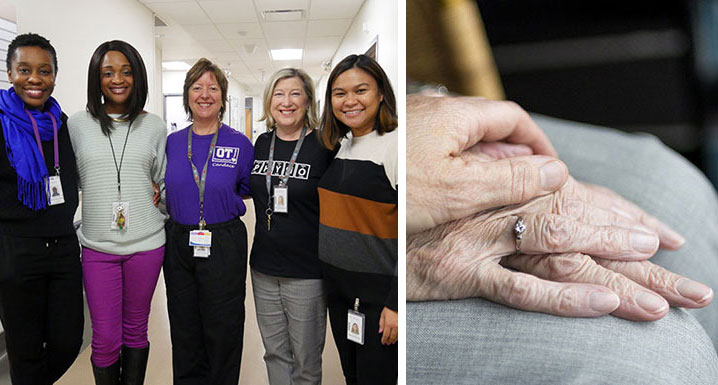 Posted on Tuesday, January 28, 2020 12:00 AM
Osler's Centre for Rehabilitation and Seniors Wellness at Peel Memorial Centre for Integrated Health and Wellness supports and guides families on how to care for their loved one with Alzheimer's disease and other related dementias. We spoke with the team who provided some helpful suggestions about how you can best support a person with Alzheimer's.
Foster good communication and collaboration with family
Communication is key. To help a loved one with dementia maintain their self-esteem and dignity,...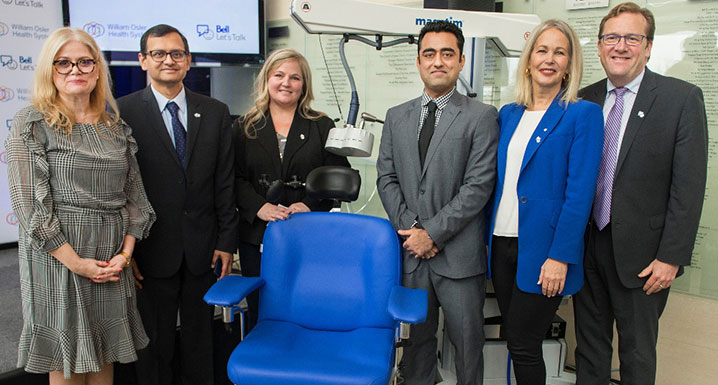 Posted on Monday, January 27, 2020 12:00 AM
Bell Let's Talk today announced a donation of $420,000 to William Osler Health System (Osler) to support a new repetitive Transcranial Magnetic Stimulation (rTMS) Clinic at Osler's Brampton Civic Hospital. The clinic is part of Osler's innovative Stepped Care Program that provides leading-edge, high-intensity treatment for patients with mental illness.
"Bell Let's Talk is proud to support improved access to the latest innovations in mental health care through Osler's Stepped Care Program at Brampton...
Posted on Wednesday, January 01, 2020 12:00 AM
Brampton Civic Hospital welcomed its first baby of this decade early this morning at 1:15 a.m. Marwah Hanahody of Caledon delivered a baby girl named Maretta, who weighed in at 6 pounds, 4.9 ounces.
With the best wishes of William Osler Health System (Osler), the family received warm congratulations and a large gift basket of baby items that was generously donated by Shoppers Drug Mart at 834 Springdale Square, in Brampton.
Osler is comprised of Brampton Civic Hospital, Etobicoke General Hospital...