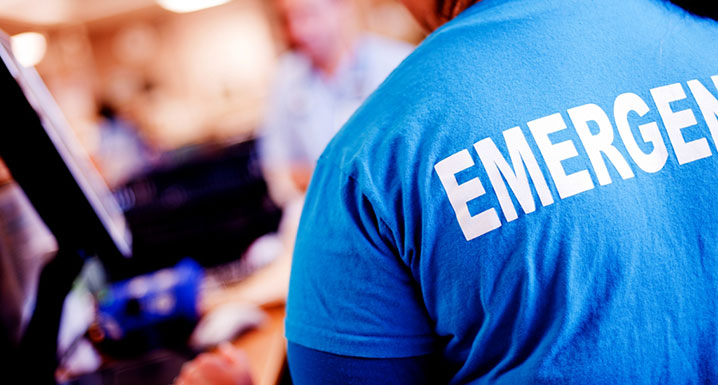 Posted on Tuesday, October 20, 2020 12:00 AM
A new protocol developed by local police and health care partners will launch today to benefit patients and positively impact the delivery of services by the partner organizations.
The Peel Region Police-Hospital Transfer Protocol is an agreement between William Osler Health System (Osler), Peel Regional Police, Peel Regional Paramedic Services, Canadian Mental Health Association (CMHA) Peel Dufferin Branch, and Ontario Provincial Police Caledon Detachment. The agreement outlines the steps each organization...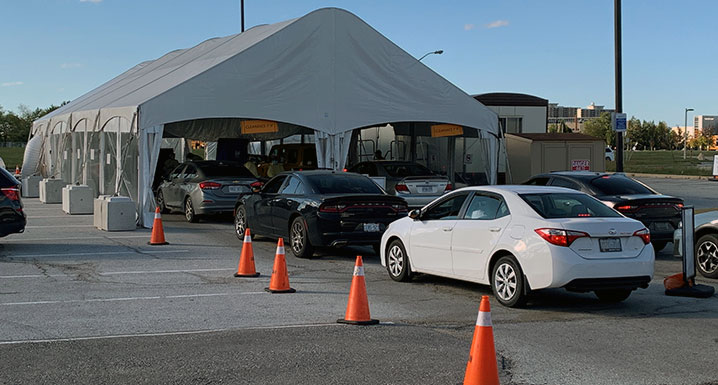 Posted on Thursday, October 08, 2020 12:00 AM
William Osler Health System (Osler) is now offering phone and online appointment bookings for anyone who wants to receive a COVID-19 test at its COVID-19 Testing Centres in Brampton and Etobicoke. Starting today, Thursday, October 8 at 8:00 a.m., people will be able to book appointments online through the hospital's website and by phone through a dedicated line.
Osler began COVID-19 testing by appointment earlier this week, after the Ontario Government directed all Testing Centres to adopt this new...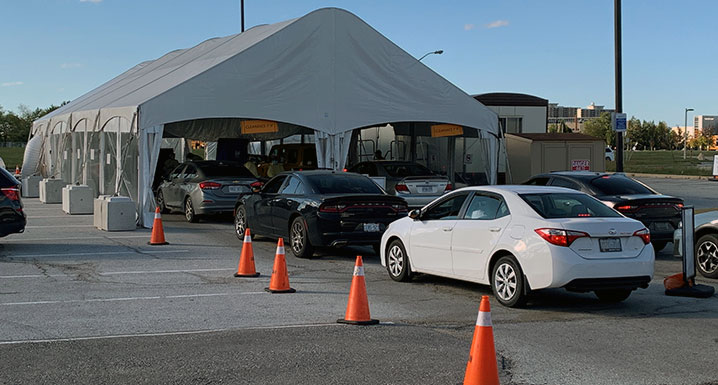 Posted on Monday, October 05, 2020 12:00 AM
William Osler Health System (Osler), which operates the COVID-19 Testing Centre located at South Fletcher's Sportsplex in Brampton, is temporarily closing the Testing Centre for one day on Wednesday, October 7, to conduct essential maintenance and winterize the facility in preparation for colder weather.
The closure is separate from Osler's transition to an automated appointment-booking process at the Centre, which began on Sunday, October 4, after the Ontario Government directed all Testing Centres...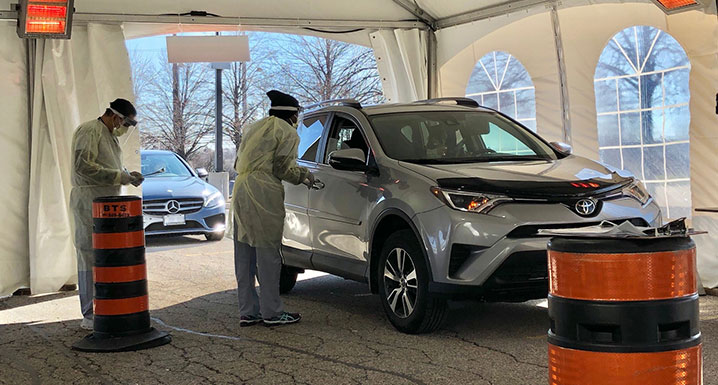 Posted on Sunday, October 04, 2020 12:00 AM
New appointment system aligns with Ontario Government's direction for all testing centres
On Friday, October 2, the Ontario Government announced plans to update its approach to COVID-19 testing across the province by transitioning all COVID-19 Testing Centres to pre-scheduled appointments. In alignment with this direction, effective today, Sunday, October 4, William Osler Health System (Osler) is implementing an appointment-based system and is discontinuing unscheduled testing.
Osler has begun in-person...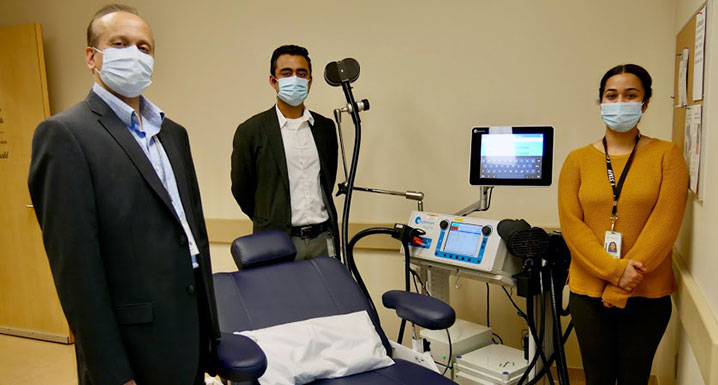 Posted on Friday, October 02, 2020 12:00 AM
State-of-the-art treatment for moderate to advanced depression and mood disorders is now closer to home for patients in the communities Osler serves. On October 5, the start of Mental Illness Awareness Week, Osler officially opened its Repetitive Transcranial Magnetic Stimulation (rTMS) Clinic.
rTMS is a safe, non-invasive treatment that uses a magnetic field to stimulate nerve cells in the brain that are involved in controlling emotions. With repeated treatments, the magnetic pulses impact how the...