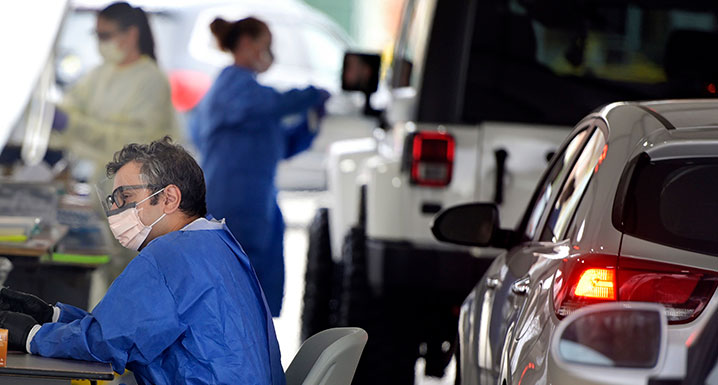 Posted on Wednesday, June 10, 2020 12:00 AM
Brampton Drive-Thru COVID-19 Assessment Centre will open June 16, replacing Peel Memorial location
William Osler Health System (Osler) is opening a COVID-19 assessment centre in Brampton – a drive-thru model – that will better serve the people of Brampton and the surrounding community with expanded options for COVID-19 assessment and testing.
The centre will move from its current location at Peel Memorial Centre for Integrated Health and Wellness to South Fletcher's Sportsplex, where it will serve...
Posted on Tuesday, June 09, 2020 12:00 AM
Tony Passarelli's family never lost hope – even when things seemed hopeless.
The 52-year-old Bolton man spent 40 days in hospital fighting for his life after being diagnosed with COVID-19. Today, he is at home recovering with the love and support of his family. "The only thing that got us through it was hope," said his wife, Linda. "No matter how hopeless the day, at the end of it I would always tell the kids we've got to stay positive."
Tony's journey started in mid-March with a trip to his family...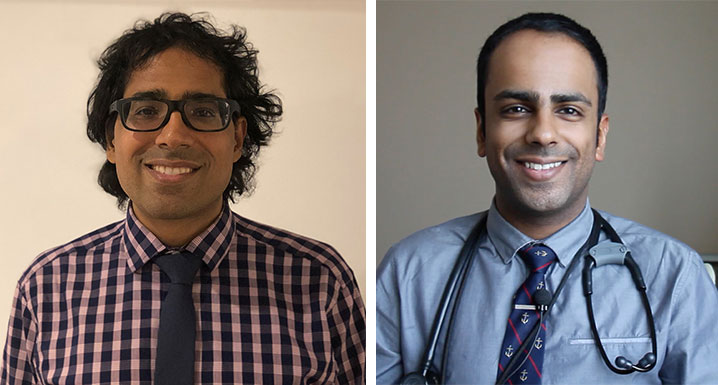 Posted on Monday, June 08, 2020 12:00 AM
You'll find Osler's Dr. Naheed Dosani wherever the need is; working both on the frontlines and behind the scenes providing supportive palliative care that helps patients with life-limiting and life-threatening illness live their fullest, most meaningful lives. This approach, coupled with his unbridled passion for helping the most vulnerable in our society has garnered many accolades for the palliative care physician.
Last week, Dr. Naheed Dosani received the prestigious 2020 Humanitarian Award from...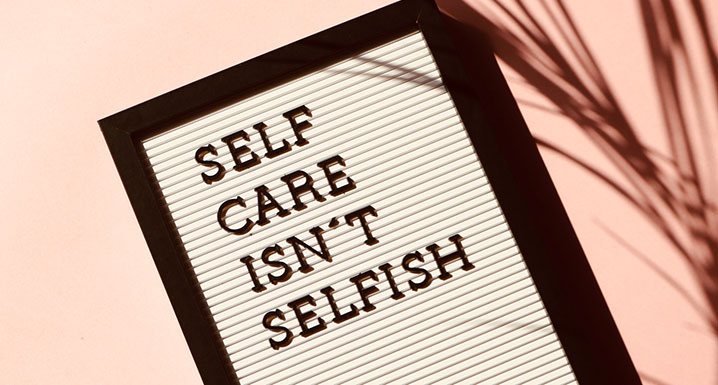 Posted on Wednesday, June 03, 2020 12:00 AM
With COVID-19 has come a major shift in our day-to-day lives. Whether working from home or on the frontlines, workplace burnout and fatigue can affect anyone. It's important that we can recognize burnout and fatigue and how they can occur, so we can do our best to prevent and mitigate the potential implications they can have on our health and wellbeing.
We recently spoke with Dr. Jagdeesh Dhaliwal, Psychiatrist about workplace burnout and fatigue.
Burnout
Burnout is an occupational syndrome caused...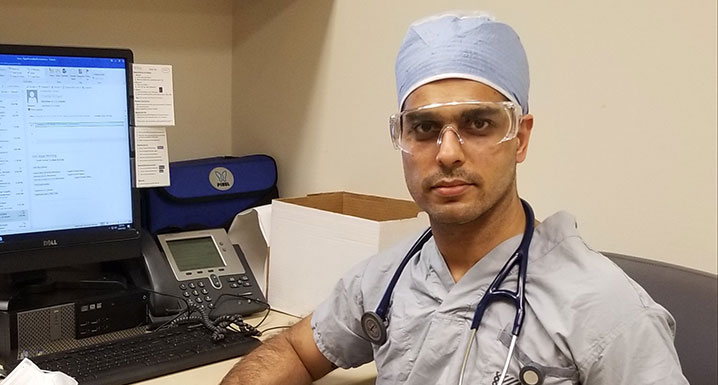 Posted on Friday, May 22, 2020 12:00 AM
With the onset of COVID-19, among the hardest hit and most vulnerable population in our communities has been the elderly. So it was without hesitation that a group of health system partners recently mobilized to transfer 17 COVID-19 positive long-term care residents to hospital - all within a record 24 hours.
"This was humanity at its best - the ultimate definition of partnership in action," says Terri-Lynn Hansen, Director, Access and Flow, William Osler Health System, whose teams were among those...