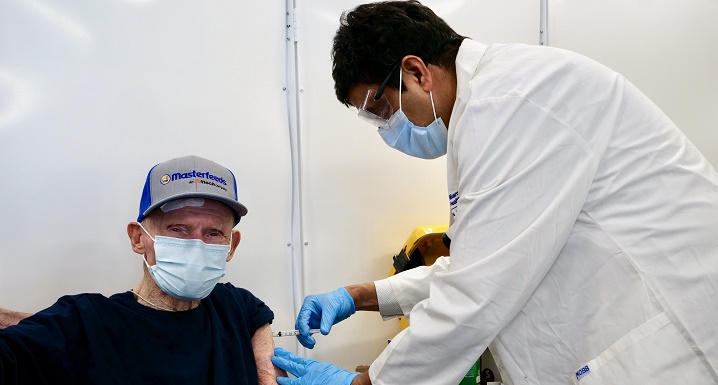 Posted on Tuesday, March 02, 2021 07:00 PM
Today, 50 years and a day after being sworn in as Ontario's 18th Premier, the Honourable William G. Davis, long-time Brampton resident, received his first dose of the COVID-19 vaccine at William Osler Health System's (Osler) COVID-19 Vaccine Clinic. Osler's President and CEO, Dr. Naveed Mohammad, administered the vaccine to Mr. Davis and his wife Kathleen at the Clinic located at the Chinguacousy Wellness Centre. City of Brampton Mayor, Patrick Brown was also in attendance.
In line with the Ministry's...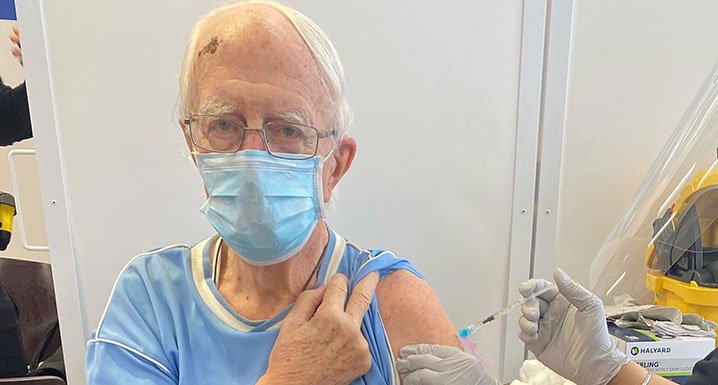 Posted on Monday, March 01, 2021 11:56 AM
Local eligible seniors can now book an appointment by phone and online for Osler's COVID-19 Vaccine Clinic
William Osler Health System (Osler) is now vaccinating Peel Region residents who are 80 years of age and older or who will be turning 80 in 2021 against COVID-19. Starting, Monday, March 1, eligible residents are able to book appointments by phone through a dedicated line and online through Osler's website to receive their COVID-19 vaccine.
"This is a very exciting milestone for our community...
Posted on Tuesday, February 23, 2021 11:51 AM
Virtual appointments with emergency physicians can be booked seven days a week, starting February 24
William Osler Health System (Osler) will soon launch a new Virtual Urgent Care service to provide local residents with access to care for urgent, but non-life threatening, medical issues from the comfort of their homes.
Through this service, patients can book same-day virtual appointments with an Osler emergency physician by using either a smartphone, computer or tablet. The service – which starts...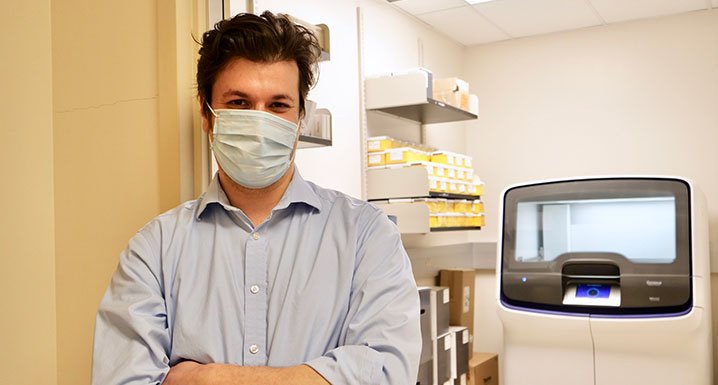 Posted on Friday, February 19, 2021 12:11 PM
For patients with cancer, the faster they are diagnosed, the sooner they can start potentially life-saving treatment. New technology, available only at William Osler Health System (Osler), is speeding up this process, providing diagnoses in days instead of weeks. In the area of oncology, this is a game-changer.
Osler is the first hospital anywhere in the world to offer genetic testing through 'rapid comprehensive next generation sequencing' – a rapid examination of the genetic changes inside of a...
Posted on Wednesday, February 10, 2021 09:00 AM
This month, William Osler Health System (Osler) is joining many other Canadian institutions in observing Black History Month. I'm proud to work for an organization that draws strength from its diversity and is committed to inclusion and anti-discrimination. And yet even as I reflect on all we've done, I know there is still so much to do.
Corporate policies, procedures and good intentions fall short when they are not felt and lived by the very people they are intended to support. As CEO, it's...