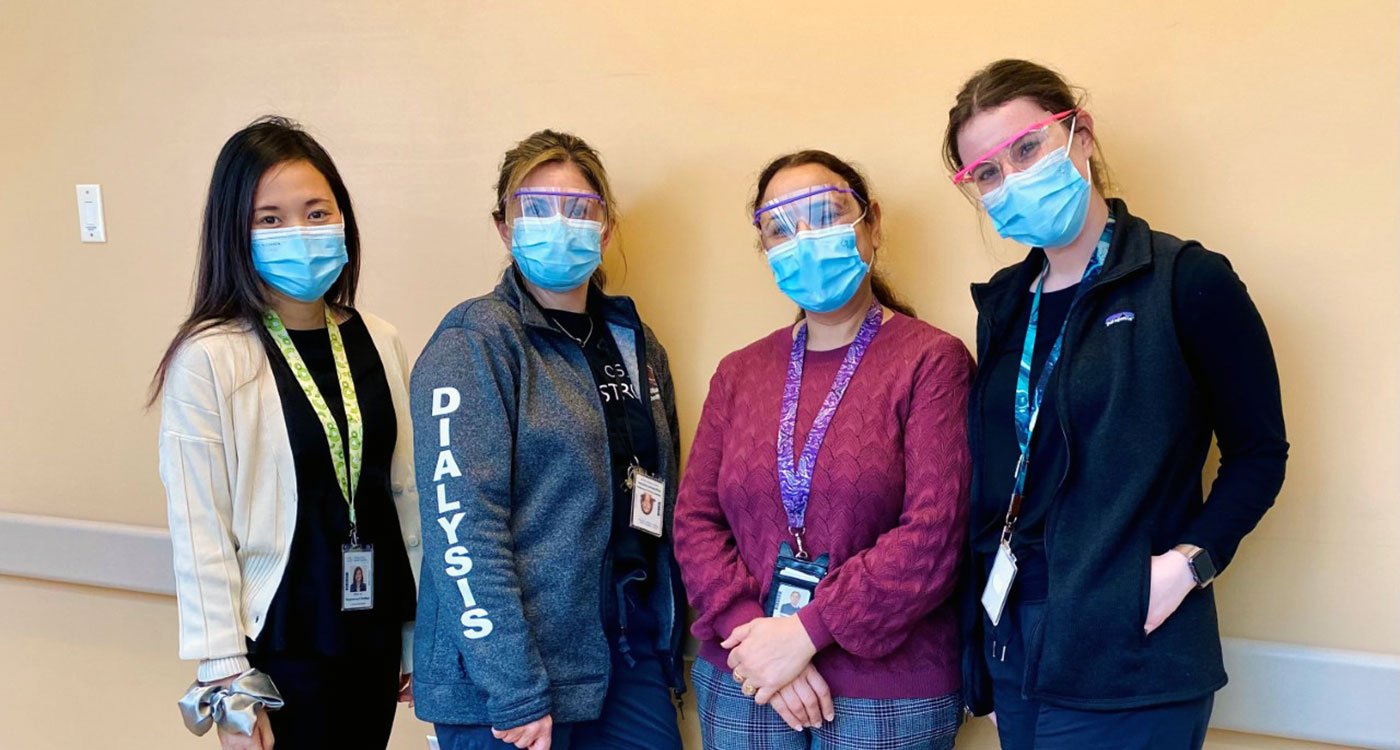 Posted on Monday, March 14, 2022 11:25 AM
When it comes to nutrition for those living with kidney disease, there is no one-size-fits-all approach. If anyone knows this well, it is Paige and Nikki who are renal dietitians in the Renal Program at Brampton Civic (Nikki is far left and Paige is far right in the photo above with fellow colleagues). Their ultimate goal is to provide nutritional guidance for patients at various stages of kidney disease and help them live healthy lives. We spoke with Nikki and Paige about their unique role.
First...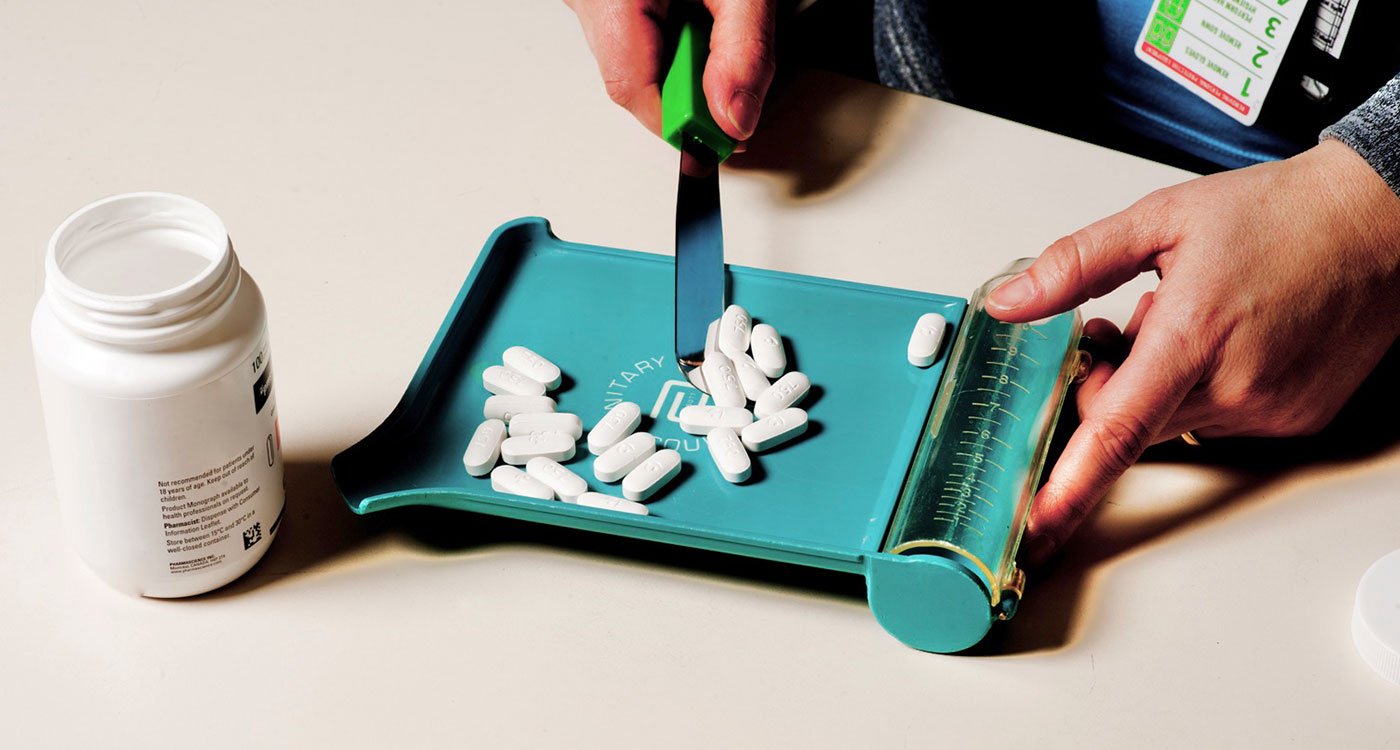 Posted on Friday, March 11, 2022 10:31 AM
During Pharmacy Appreciation Month, we recognize the extraordinary efforts of those who work behind the scenes in our pharmacies. This couldn't have been more true throughout the pandemic while the team played in instrumental role in COVID-19 therapy management and preparing and administering vaccinations.
Together, our Pharmacy team ensures medication is prepared accurately and distributed safely at our pharmacies at Peel Memorial Centre, Etobicoke General Hospital and Brampton Civic Hospital. But...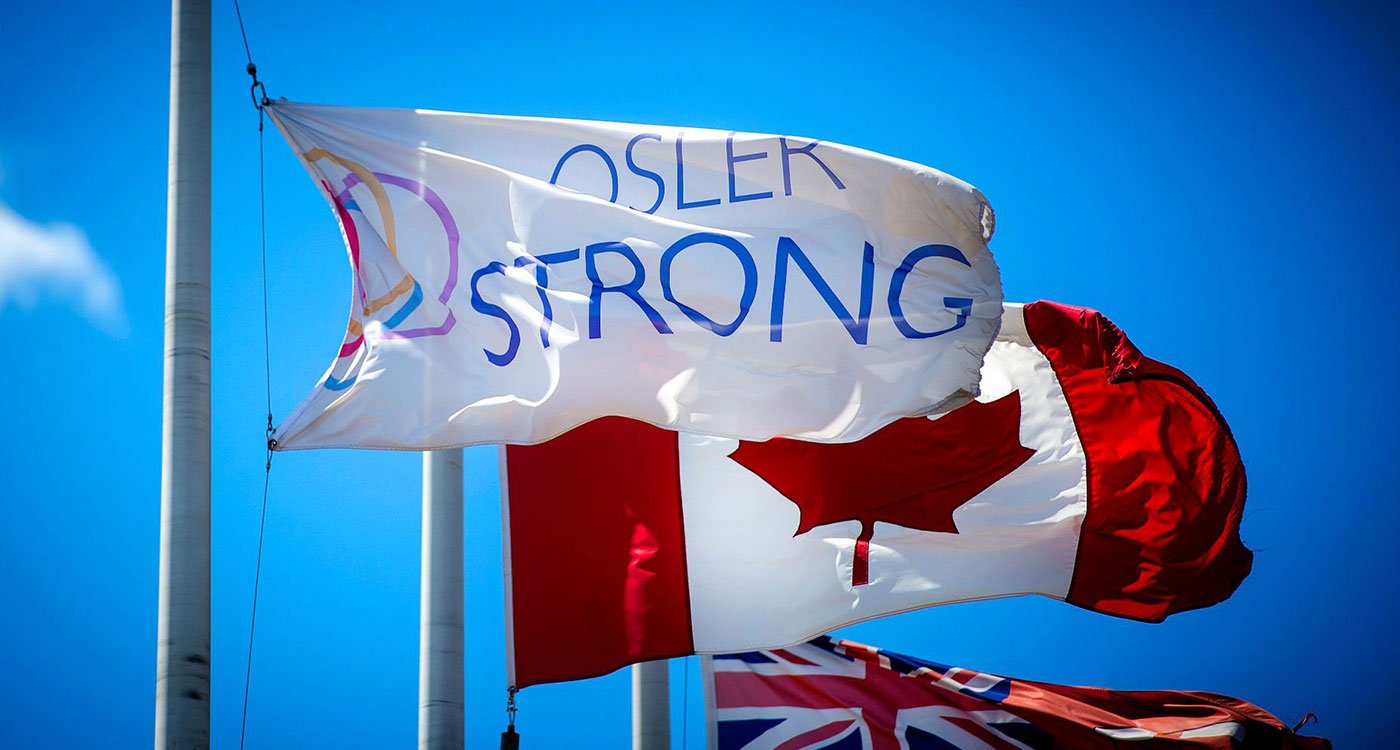 Posted on Thursday, February 24, 2022 03:54 PM
Over the past two years, William Osler Health System's (Osler) dedicated staff, physicians, volunteers, and you, members of our community, have come together in incredible ways to ensure patients continue to have access to safe, compassionate care.
Throughout the pandemic, we have persevered together – rising to every challenge with dedication and resilience. We will always be profoundly grateful for the tireless commitment of our health care teams, and the unwavering support of our community, our...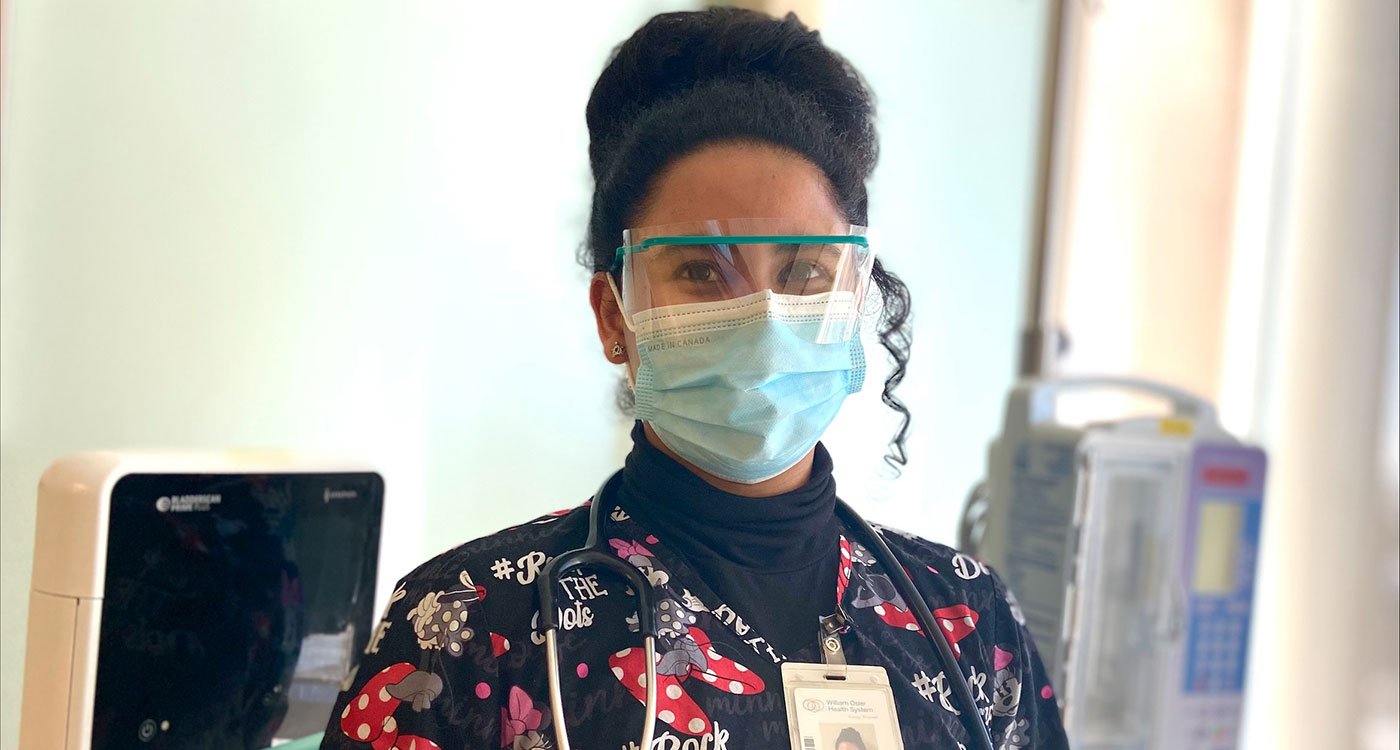 Posted on Wednesday, February 23, 2022 04:31 PM
Each year, Osler is proud to welcome new nursing graduates to its staff. In 2020, Registered Nurse (RN) Richa was one of those grads.
She first came to the Oncology and Palliative Care Unit at Brampton Civic Hospital as a student completing her clinical placements, and later joined the team as an RN after obtaining her nursing registration.
Every day, Richa and her team provide compassionate care to patients from Osler's oncology, palliative and medicine programs.
A lifelong student turned mentor
Since...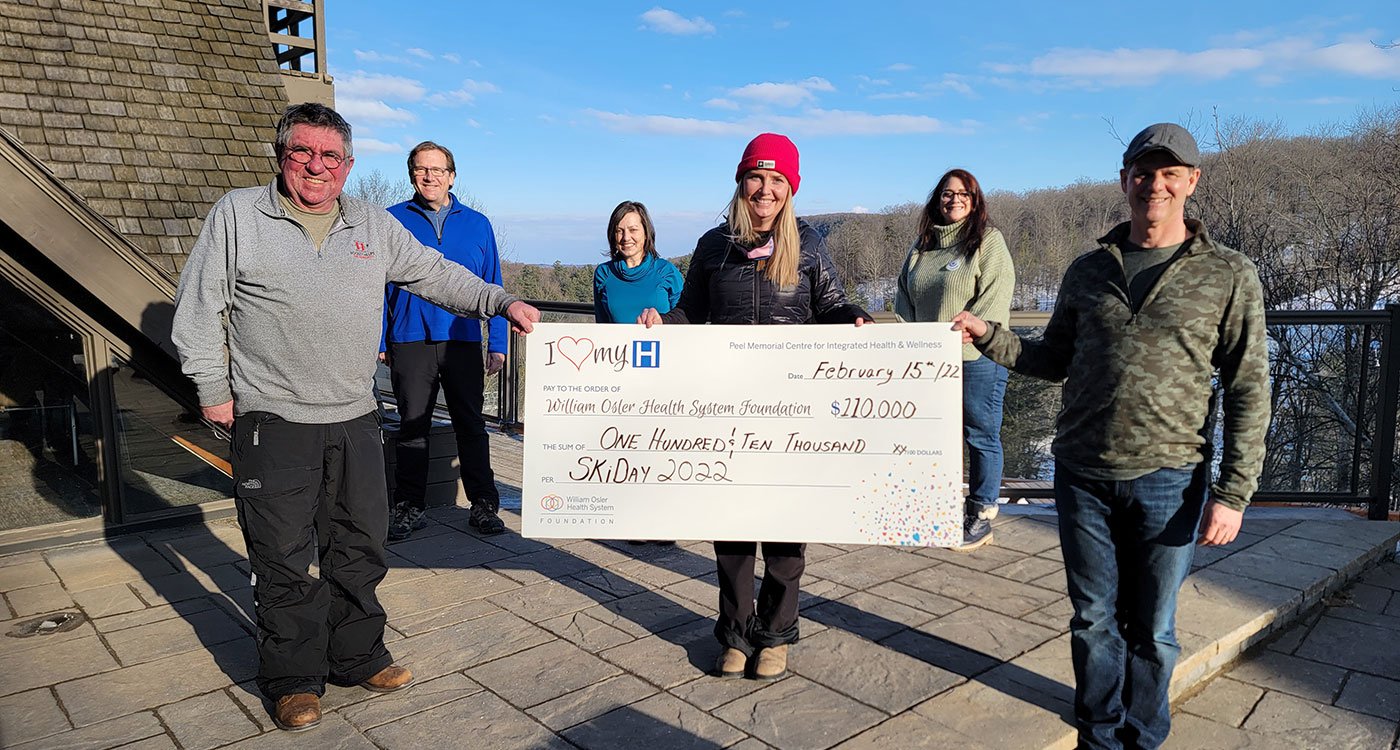 Posted on Wednesday, February 16, 2022 04:52 PM
$110,000 raised for Brampton hospitals at Osler Foundation's Ski Day 2022
Avid skiers and beginners alike were all smiles on February 15, at William Osler Health System Foundation's (Osler Foundation) Ski Day 2022, presented by DG Group. This annual day on the slopes brought out over 200 winter sports enthusiasts who raised more than $110,000 for William Osler Health System's (Osler) Brampton Civic Hospital and Peel Memorial Centre for Integrated Health and Wellness.
"During this cold Ontario winter,...