Posted on Tuesday, June 07, 2022 02:39 PM
William Osler Health System (Osler) is among a group of select hospitals in Canada to receive 'Accredited with Exemplary Standing' designation from Accreditation Canada. This recognition is the highest possible designation and confirms Osler's commitment to safety and continuous quality improvement. It is also especially significant, coming after the impacts of the COVID-19 pandemic where Osler was one of the hardest-hit health systems in the province.
"I am incredibly proud of everyone at Osler...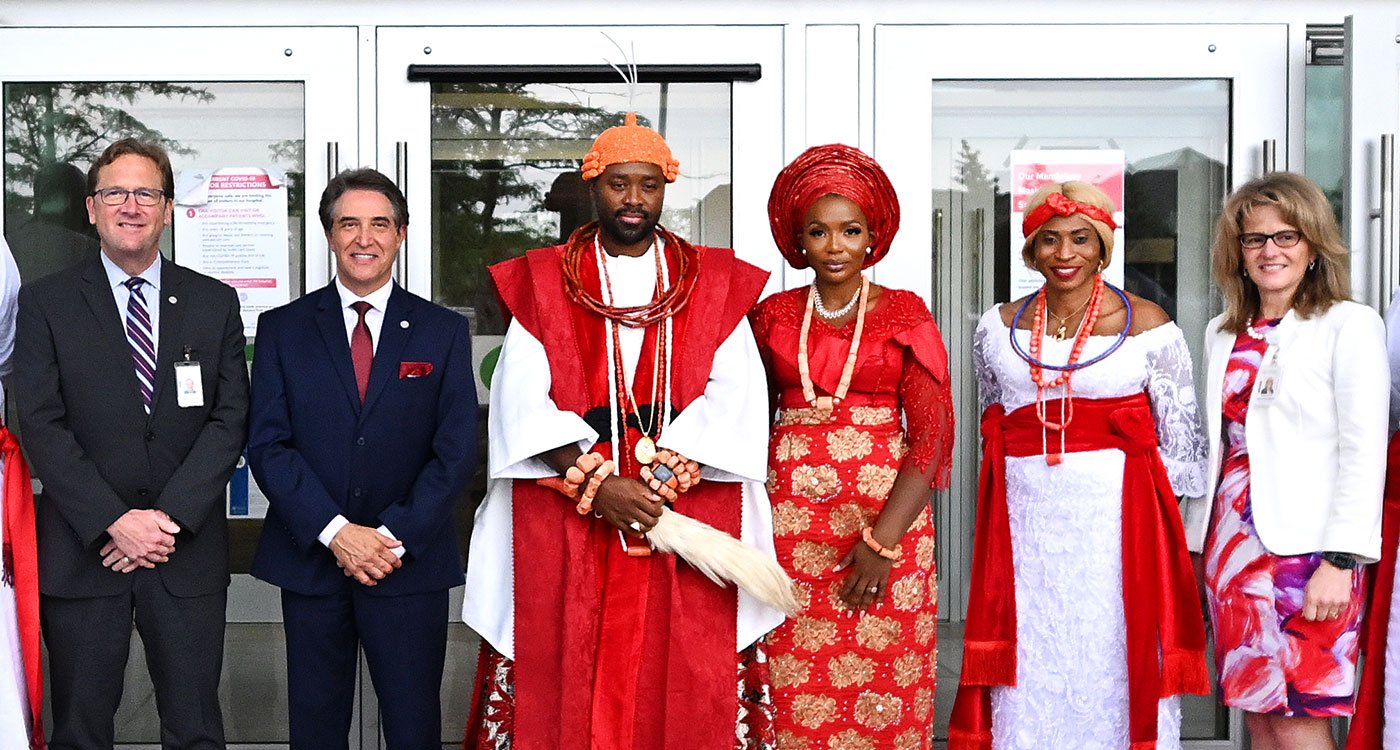 Posted on Tuesday, June 07, 2022 01:35 PM
On June 6, 2022, Osler welcomed His Majesty Ogiame Atuwatse III, Olu (King) of Warri, Nigeria, for a brief showcase of hospital innovations and excellence in care at Brampton Civic Hospital. The tour was part of a broader delegation to the City of Brampton.
Dr. Frank Martino, Osler's Interim President and CEO; Tiziana Rivera, Osler's Vice President, Quality and Chief Nursing Executive; and Ken Mayhew, Osler Foundation's President and CEO, toured the King and Queen Olori Atuwatse III through...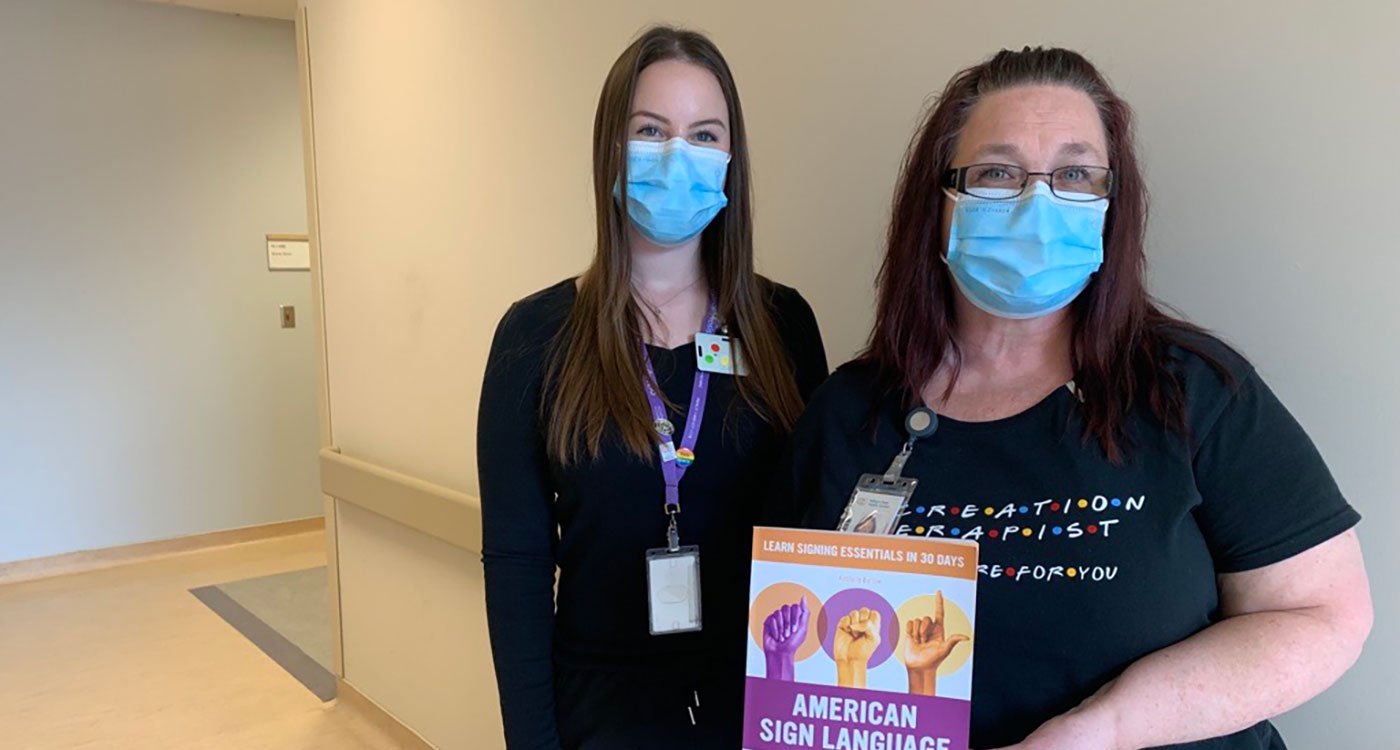 Posted on Wednesday, May 25, 2022 02:49 PM
Recreation Therapist Marlene (Marni) Bannerman and Occupational Therapist Kaitlin Cowper can now add American Sign Language to their list of skills. The two therapists from the Adult Mental Health Unit at Osler have been using their lunch hours to learn sign language so they could better communicate with a Deaf patient.
Their efforts are a perfect example of Osler's Value of compassion - being kind and helping each other and considering the unique needs of others in the pursuit of health and well-being...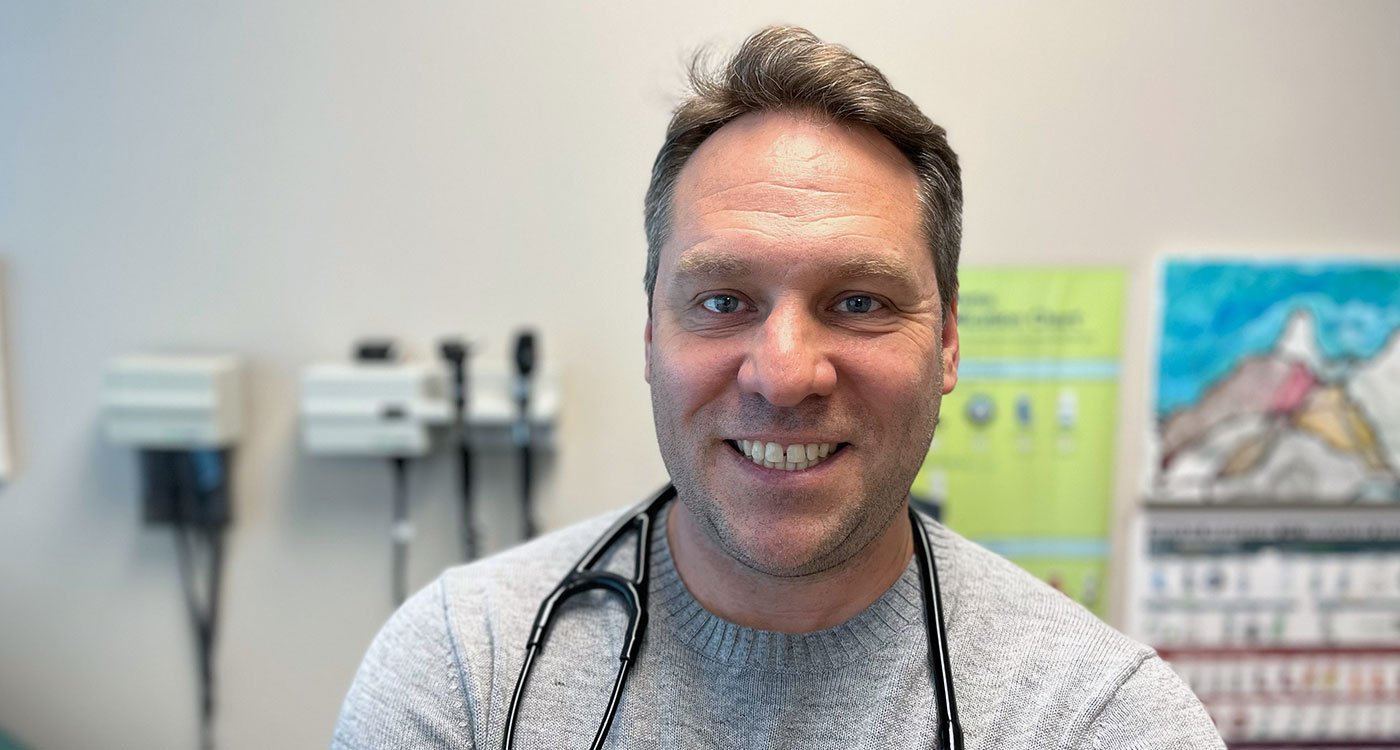 Posted on Tuesday, May 17, 2022 10:41 AM
Dr. Kevin Lumb, MD, FRCP, is Osler's Division Head of Respirology and has been practicing at Osler since 2010. Dr. Lumb has also been the Medical Advisor for Osler's pulmonary function laboratories since 2019, and was the Site Chief of Medicine at Etobicoke General Hospital from 2020-2021. He completed his medical and subspecialty fellowship training at the University of Toronto.
Asthma is a common and potentially serious chronic disease caused by inflammation in the airways of the lungs. This inflammation...
Posted on Monday, May 16, 2022 11:00 AM
William Osler Health System's Board of Directors has appointed a CEO Search Committee to lead the recruitment of the President and CEO, and has retained the professional services of Promeus Inc. to inform the executive search process for this important role.
In the spirit of collaboration, we held a survey from May 16 - May 27 to hear from you, our community, about our organization and future direction, and the skills and competencies that will be important in Osler's next President and CEO. Your...