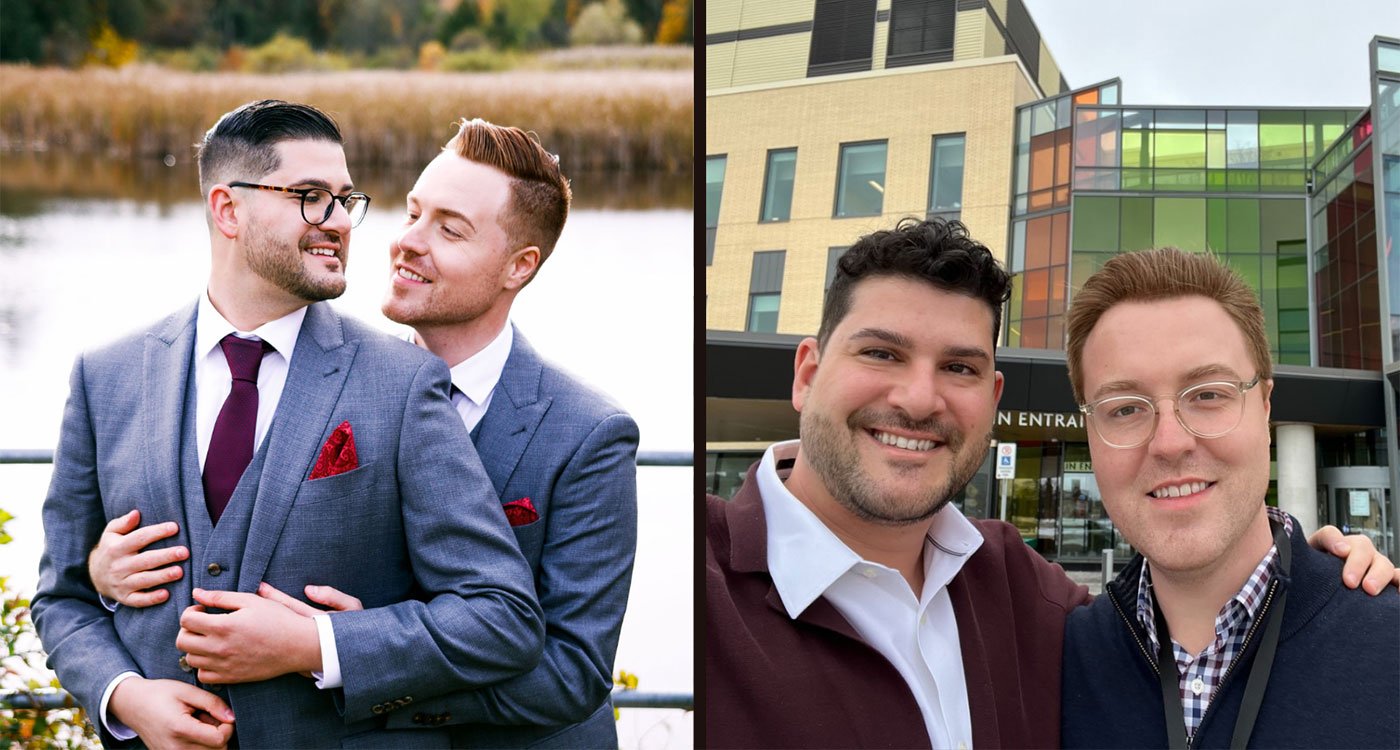 Posted on Monday, February 14, 2022 09:22 AM
Ryan handles the flowers and Jonathon cooks the dinner.
That's been their Valentine's Day tradition every year since they started dating in 2015. They met as students at the University of Toronto and their first date (coffee on campus) went so well, Jonathon was late for his anthropology exam and Ryan skipped class.
The rest, as they say, is history.
This year's Valentine's Day celebration will be their seventh together, third as a married couple – and first as colleagues at William Osler Health...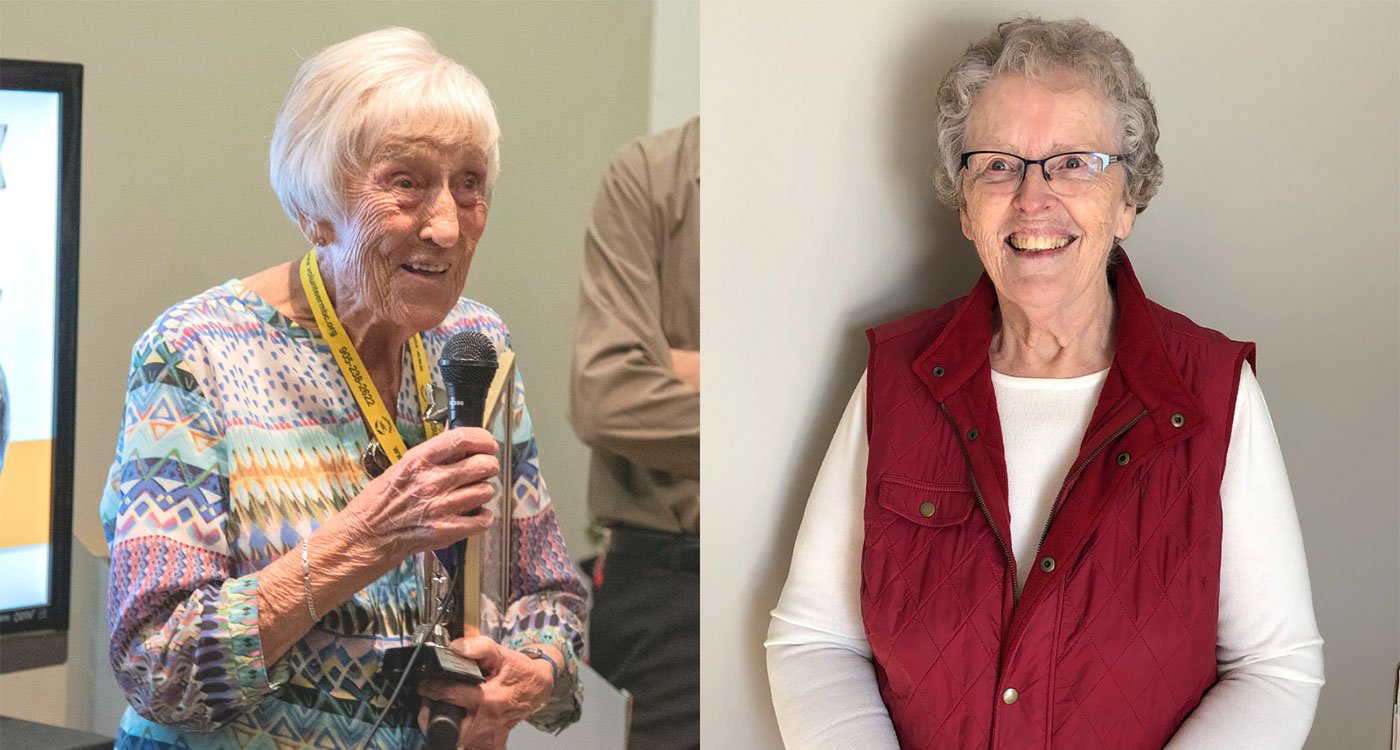 Posted on Thursday, February 10, 2022 09:52 AM
For 99-year-old Ann Crane and 81-year-old Mary Steed, Peel Memorial is much more than a building—it is a pillar of the community. It's also a place Ann and Mary have called home since they began volunteering for William Osler Health System (Osler) over thirty years ago.
Through the transformation of Peel Memorial over the years, one thing has always remained the same for the two volunteers – the appreciation of what it means to the community of Brampton.
Peel Memorial Hospital, named to honour World...
Posted on Wednesday, February 02, 2022 03:08 PM
Amanda Kidnie is a recreation therapist in the Functional Enhancement Service Unit at Etobicoke General.
A recent patient of mine had been diagnosed with arthritis a few years ago. With the diagnosis and the pain that came with it, they felt they had to give up a favourite pastime and passion of theirs: knitting.
I decided we were going to try everything we could to get her back to doing what she once loved.
During the patient's assessment, we discussed how her reduced mobility prevents her from...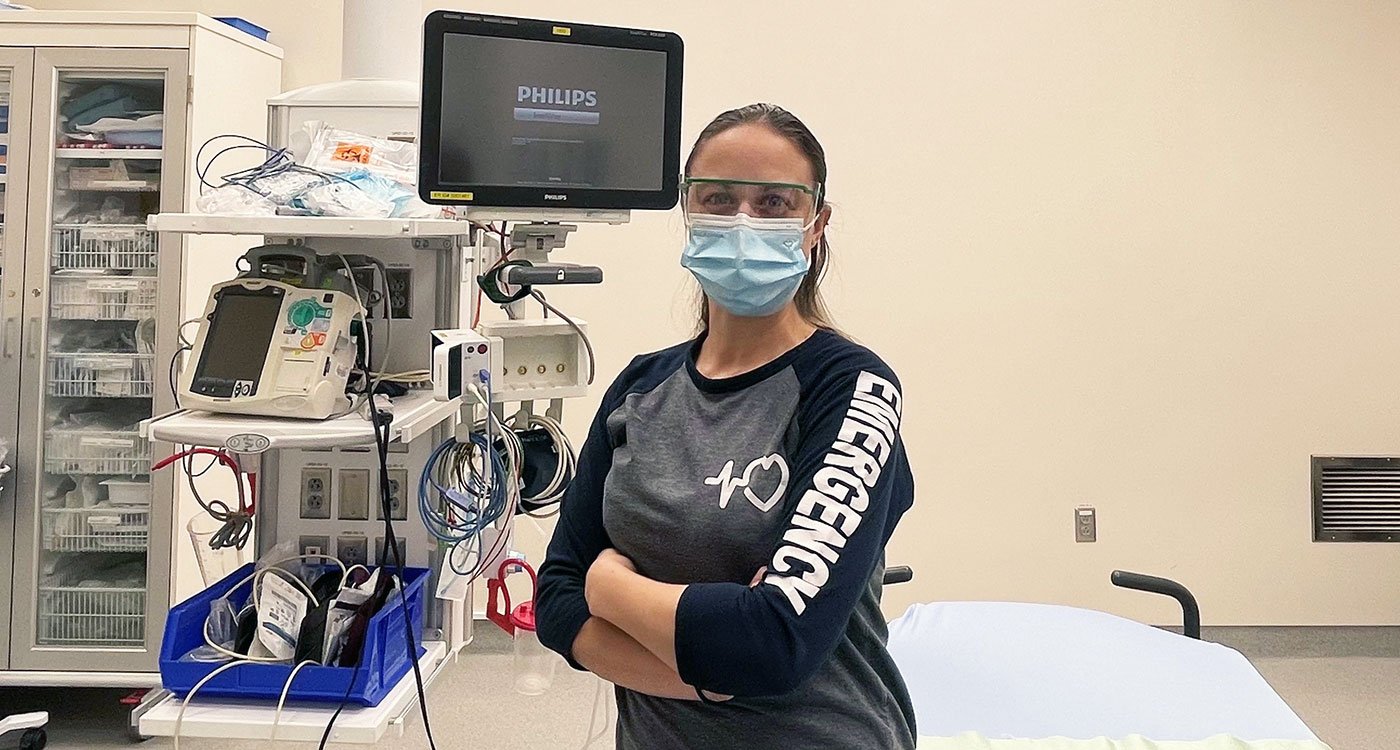 Posted on Wednesday, January 26, 2022 09:13 AM
Dani is a Registered Nurse (RN) in the Emergency Department (ED) at Osler's Etobicoke General Hospital, a role she's held for the last five years.
EDs across the province have faced immense pressures as a result of the pandemic, but Dani and her team continue to face these challenges with compassion, adaptability and a patient-first approach.
Supported growth from surgery to emergency
Dani started her career at Osler in 2012 as a new graduate in the General Surgery department before transitioning...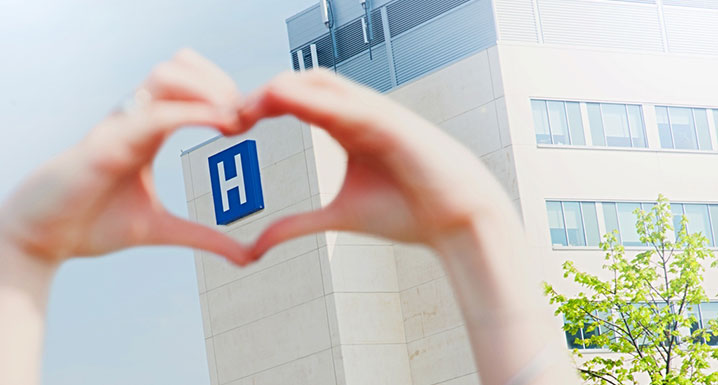 Posted on Friday, January 14, 2022 12:39 PM
On January 1, we welcomed in a new year – albeit one that looks very different from what we imagined even just a few weeks earlier. The highly-transmissible Omicron variant struck relentlessly, spreading rapidly through our community and across the world, pushing us all into unchartered waters.
The emergence of Omicron, at this particular moment in time, has put our health care system under enormous pressure. Despite this, Osler remains a safe place to receive care and to work.
Our teams continue...